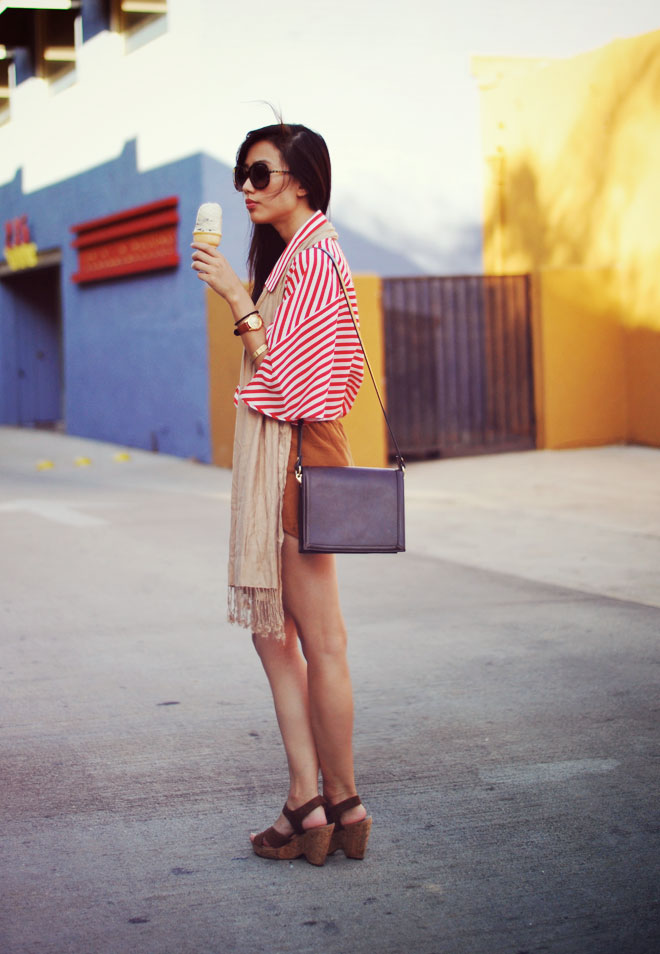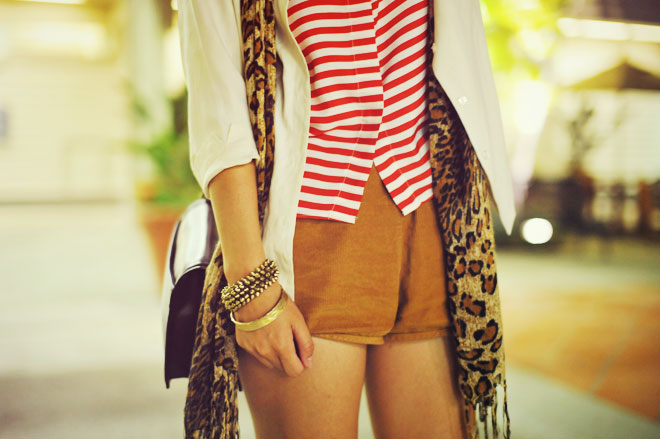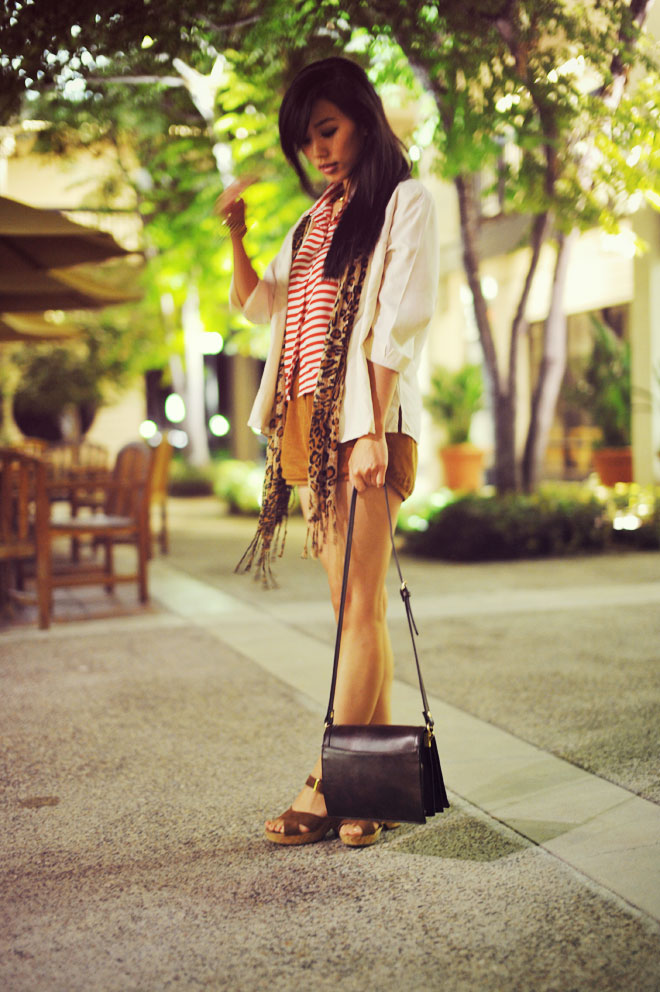 Shop Akira striped button down, American Apparel shorts, Zara shoulder bag, Nine West sandals, vintage scarves, vintage silk blazer, Forever 21 sunnies

The days are getting hotter and all I ever want to wear are shorts and a top... and maybe a scarf to make the ensemble a tad more interesting, haha. Stayed in this Shop Akira 'Jailbreak' button down (c/o of Natalie, thank you!) to keep cool from day to night. Perfect billowy top for the heat -- it feels so nice against the skin. For a late night movie date later on in the day, I threw on a vintage silk blazer and decided I wanted to switch out the unicolored scarf to create an eclectic mix of prints.

P.S. Rite Aid ice cream is so good sometimes (or maybe all the time? ha). Can you believe a couple years ago they were only .49 per scoop, I think? Nostalgic goodness.