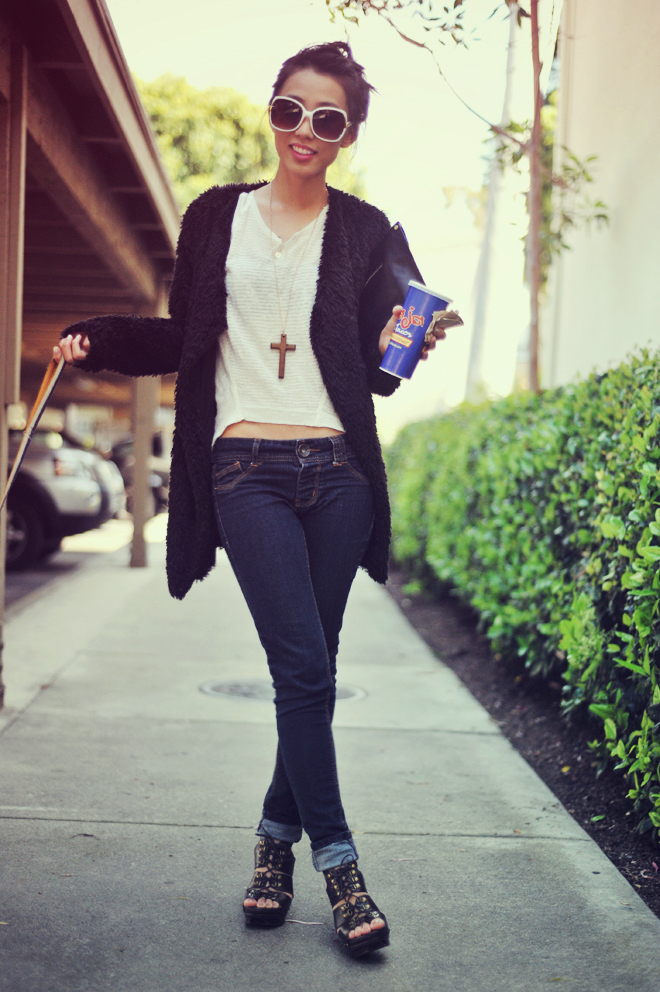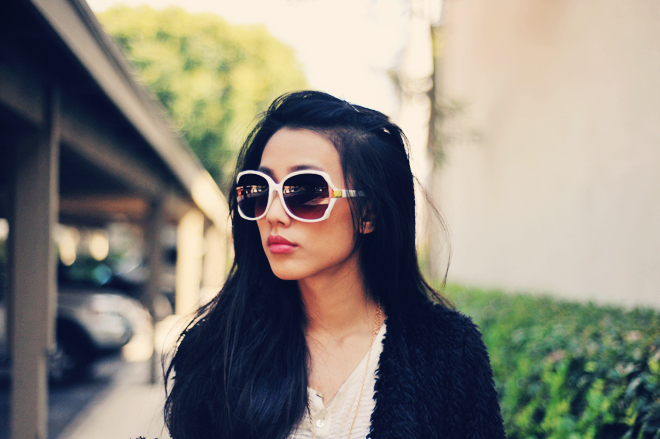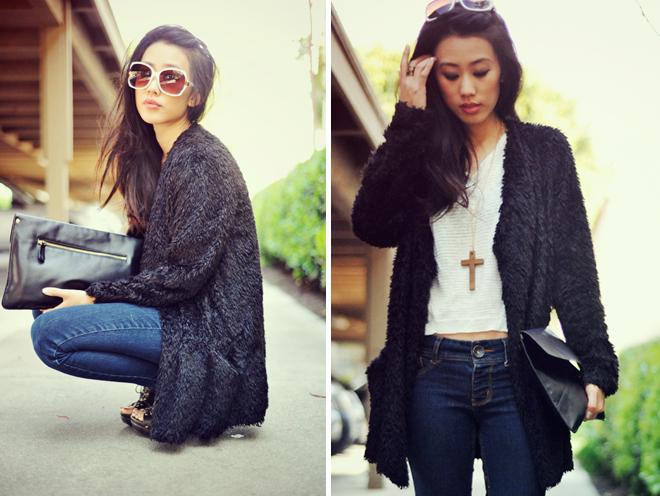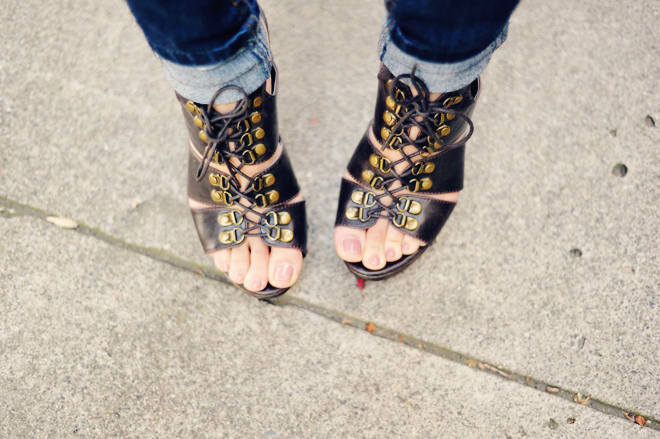 Piko 1988 jacket, Forever 21 top/shoes, Gap jeans, 80's sunnies c/o 80s Purple, VJ Style clutch

These were taken in the morning sometime last week when it was slightly chilly/windy... I swear I'm not crazy for wearing a jacket! Haha anyway, go-to for that morning: basics. A white top, denim, and fun shoes eased me into the busy day. There are just so many important things (though, at this point, importance is subjective... like, oh, midterms/finals and projects and essays and whatnot) lining up that I'm starting to fall behind on completing smaller tasks. I'm still trying to find time to finalize the look of the blog shop - hopefully it'll be ready to go in a week or so!

What the hell, this is my first post for May... it's already May?! 2011 flew by. And not to mention... 4-5 weeks left of this life I've grown so accustomed to and comfortable with. Like I've been saying, what a bittersweet feeling it is. I'm trying to savor every single day and also leave it behind as if it were just any other ordinary day.