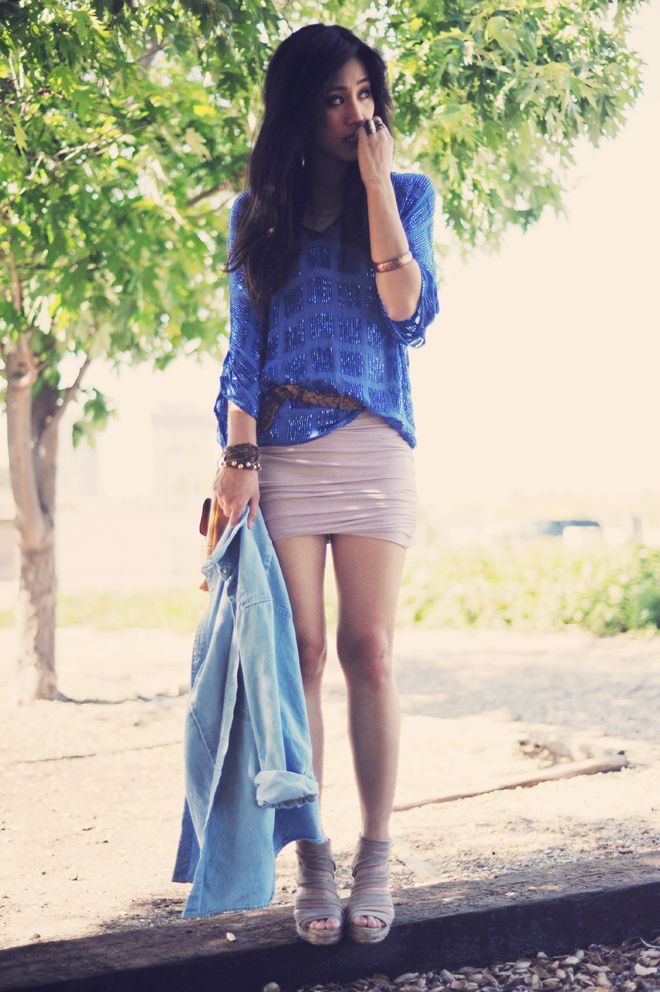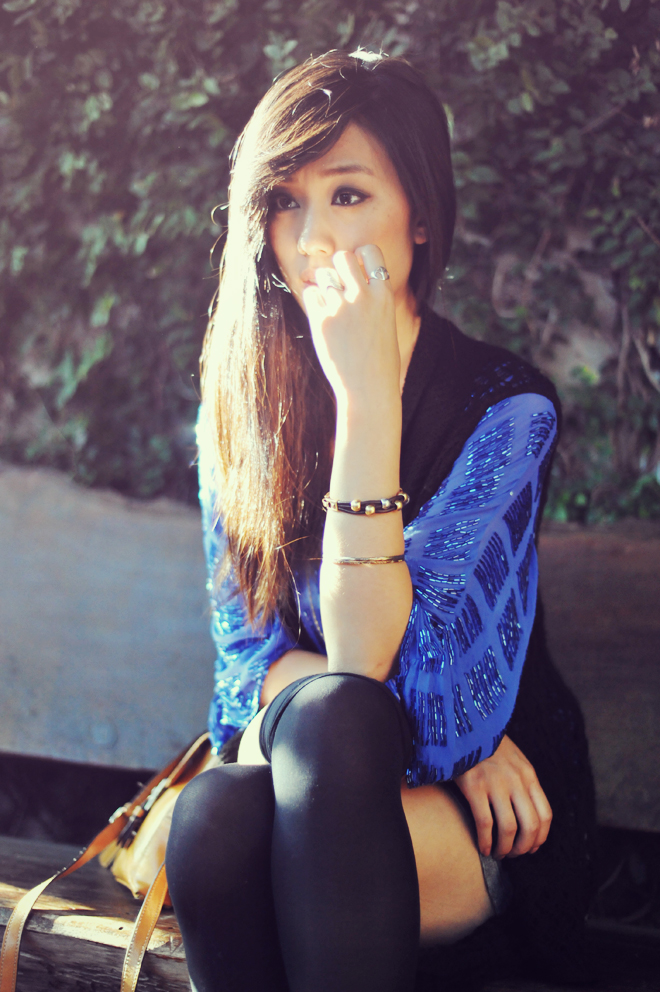 Joie beaded sheer blouse, Lush wrapped dress, Kanna wedges, vintage denim jacket

For reasons unknown, as yellow is usually my summer pick (and favorite color overall), blue seems to be my color of choice as of late. This season I am seeing all shades of blue... and this beloved Joie blouse epitomizes my current obsession with the hue. The color is brilliant, it can be dressed up or down, and it's sheer! Too bad it weighs, like, 10 lbs (not exaggerating), which makes it awfully tiring to get in and out of... haha. Anyway, it's the last week of the quarter for me (come Monday afternoon next week, I am greeting summer with open, loving arms) and it's the final stretch - wish me luck!

P.S. I should really try and stop biting my nails, eh?