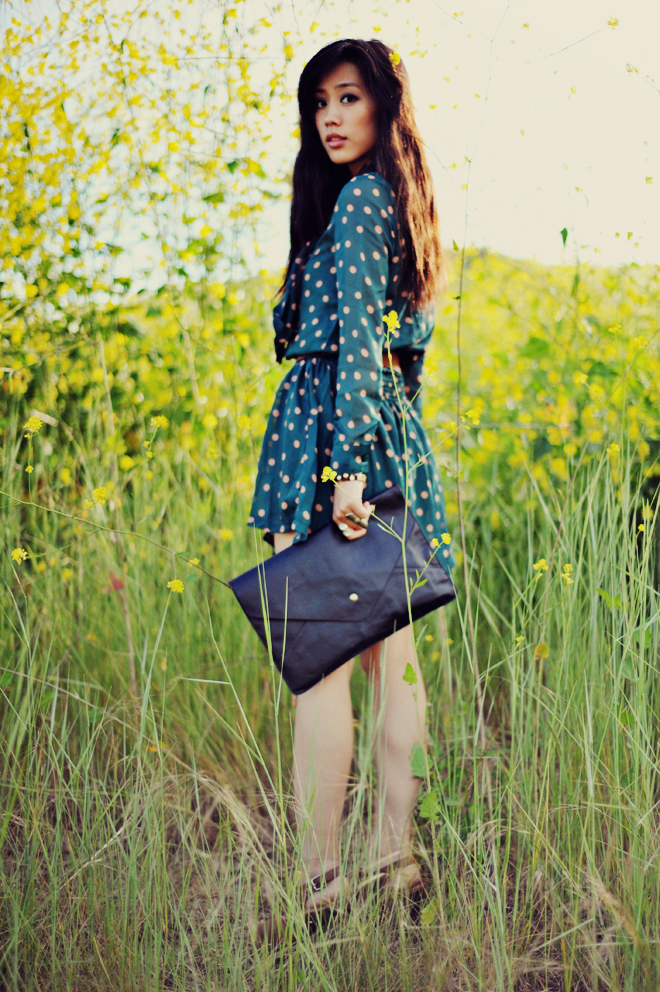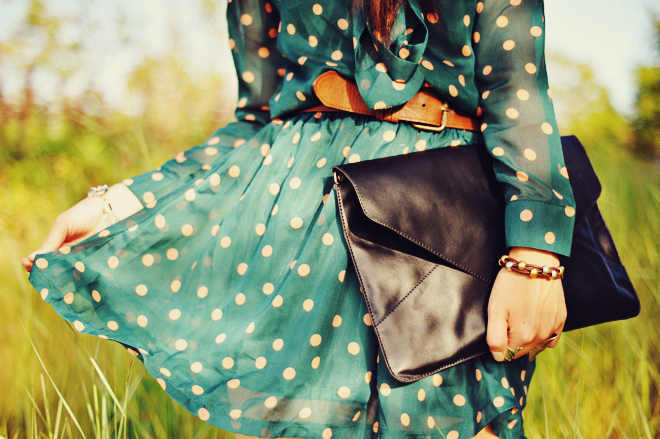 silk polkadot dress/envelop clutch c/o of VJ Style, Lucky Brand beaded bracelet

Took some photos for a couple in a field of yellow(!) wildflowers over the weekend and decided to get a shot of my outfit at the very end. Love the polkadot pattern and the lush green color of the dress AND I've been using this clutch to death. They've become some of my favorite items to date :) If you end up ordering something from VJ, keep in mind that their sizes run a little bigger - this dress was an extra-small but fit me like a medium, almost.

For those curious, Brownie's tumor is benign so he'll be receiving a tumor removal instead of an amputation of his leg, thank goodness. Not much else is happening in the next couple of weeks... except for midterms, papers, the Joseph Gordon-Levitt show on Saturday (the charming Santos surprised me with tickets), a shoot with HIMYS, and possibly a visit to a flea market (finally!). I'm only starting to realize how much time I have left as a college student and I'm freakin' out. I'm appeasing the qualms over graduation by hanging out with as many friends--some new and some old-but-never-really-got-the-chance-to-hang-out--as I can before leaving these four years behind. Bittersweet...