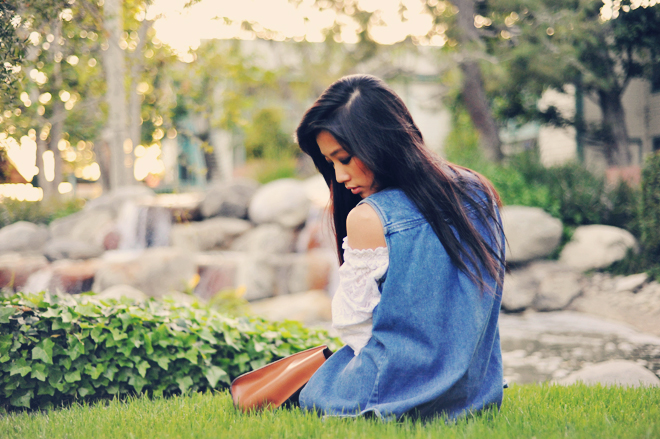 vintage lace top, vintage denim vest, American Apparel high-waisted skirt, vintage leather tote, Steve Madden booties

Sorry for the lack of updates, I guess sometimes you just get overwhelmed with the "everyday-ness" of life... and this "everyday-ness" is marked by essays, midterms, work, more work, getting sick, sleep deprivation, physical and emotional fatigue, etc. I'm not even sure how I managed to get a few shots in, haha. Oy vey, when that burnt orange tote comes out, it usually means I'm being a busy bee - I can fit a lot of my daily essentials and school essentials--water canteen, apple, notebooks, planner, lip balms, sunglasses, etc.--in that entire bag and not look like I'm lugging an entire suitcase around. Whew.

Happy Friday and happy weekend, everyone!