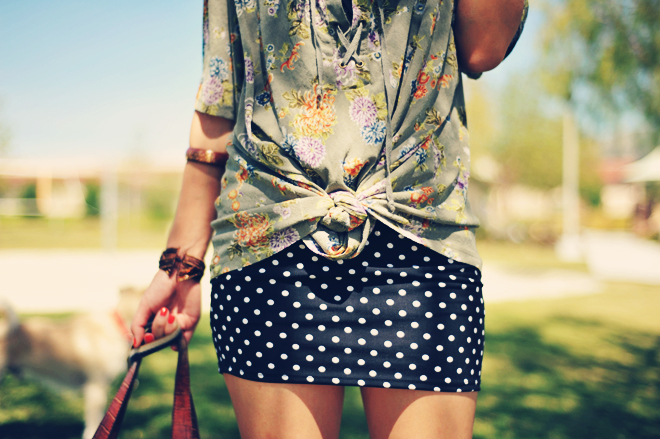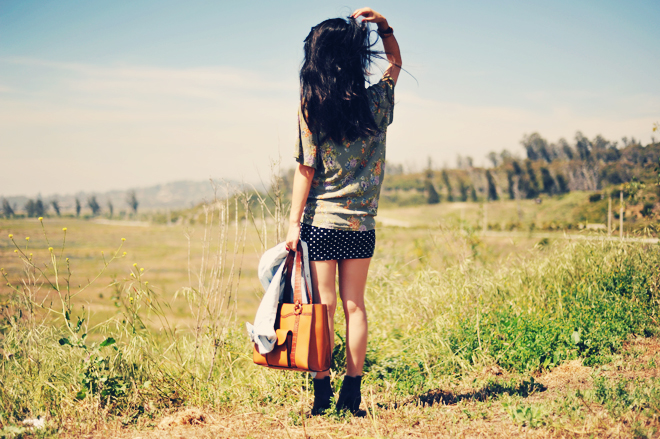 Gap denim jacket, vintage floral top, Forever 21 skirt/lace-up booties/necklace, vintage leather bag

The heat comes and goes but this season, I'm feeling chunky necklaces. I revived one of my favorite (and heaviest) necklaces from years ago to go with this print-crazy 'fit.

Sorry there's been a slight lack in blog posts - reluctantly, I'm feeling very lethargic and my mind's still on spring break. A lot's been on my mind and there's a lot (of little things) to do for school... and while I'm trying to manage these teetering, daily annoyances, I'm also wishing for a change of some sort (i.e. get myself to start working out again, hair?, eating habits, etc.). Oy vey. Annnd it's also 3:30 am and I should really start thinking about changing my night owl sleeping schedule. Night peeps.