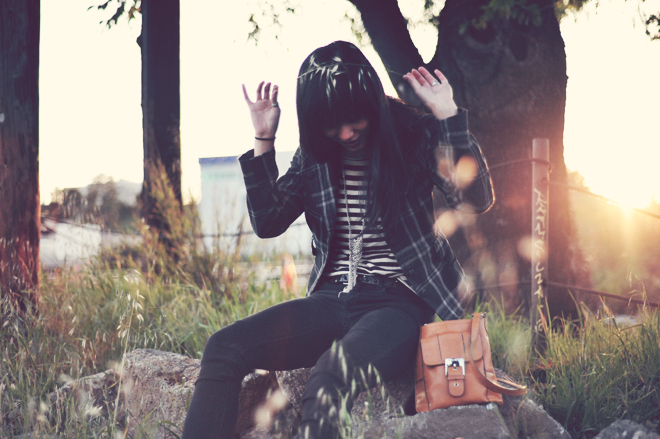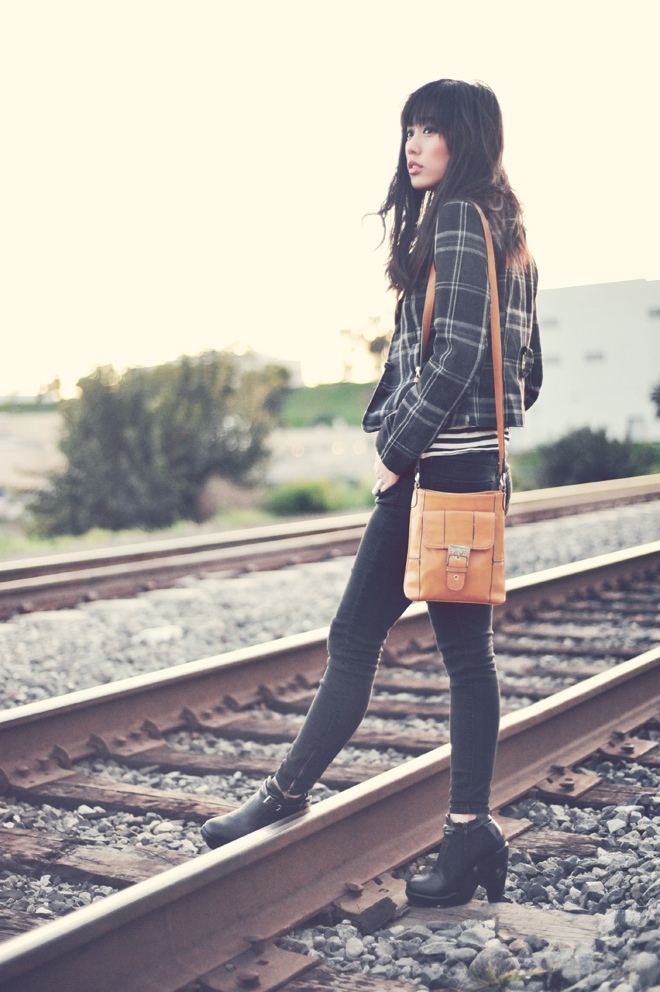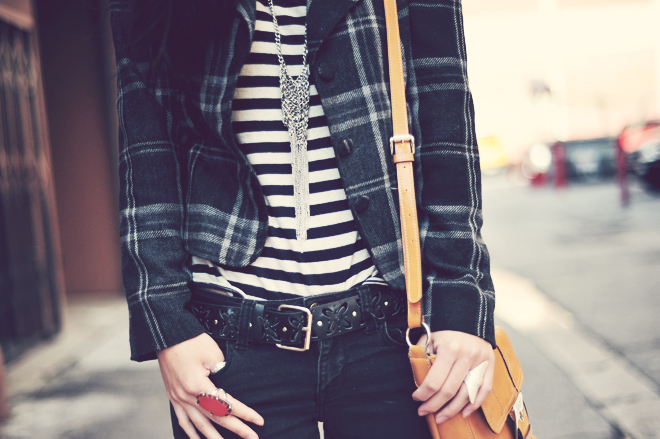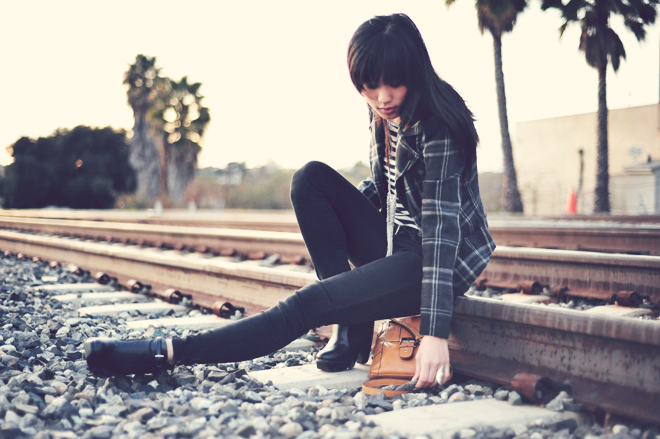 Forever 21 plaid coat/necklace, Victoria's Secret striped shirt, Old Navy jeans, shoes from Ebay, Nine West bag

The weekend is here and I could not be happier! Coincidentally, with the school week coming to another end, and with another essay crossed off my to-do list, my sickness is becoming slightly less debilitating. WOOP! In celebration of this feat, I am multitasking by piecing this post together while bopping my head to this wildly addictive song (hence the unimaginative blog title "Stereo Love"). Nevermind that I have another long essay due this coming Tuesday... I'll worry about that after I've decided that I've had enough of sleeping in, haha.

As for the outfit, it was just one of those days where I looked into my closet and thought to myself, "I HAVE NO CLOTHES." Definitely hate that feeling... especially when I know I should feel guilty for staring blankly at the stacks of folded jeans and sweaters sitting above a row of jam-packed dresses, shirts, and coats that are hung adjacent to a dresser full of shorts, skirts, and tees. I told myself to grab three items and this is what I came out with. Never thought plaid would look decent with stripes but I guess it worked? Hope everyone has a fantastic Friday and an even better weekend! x

P.S. if you emailed me in the last couple of days, sorry for the lag in correspondence! I will try my best to reply to each one before the weekend's over.