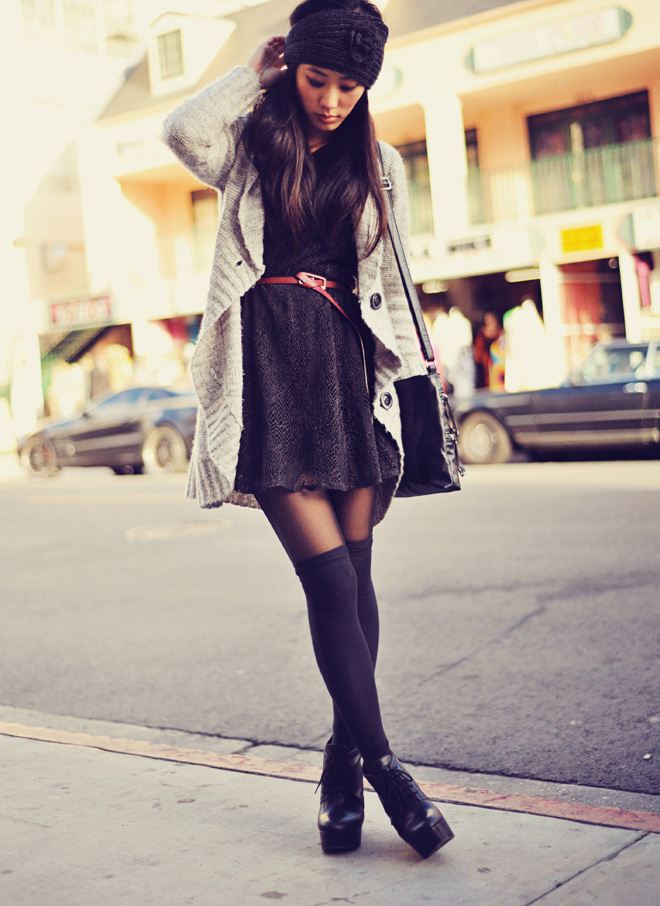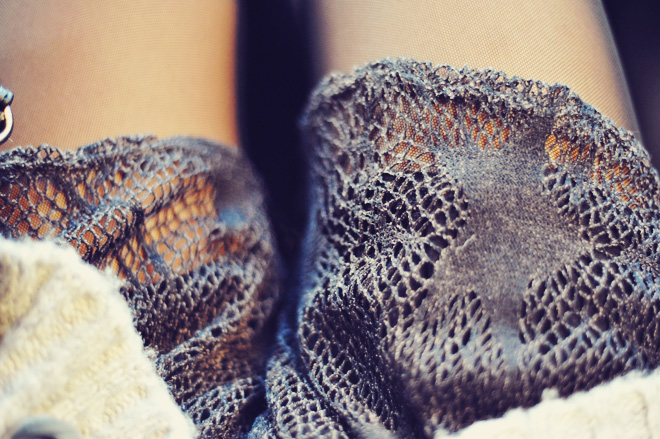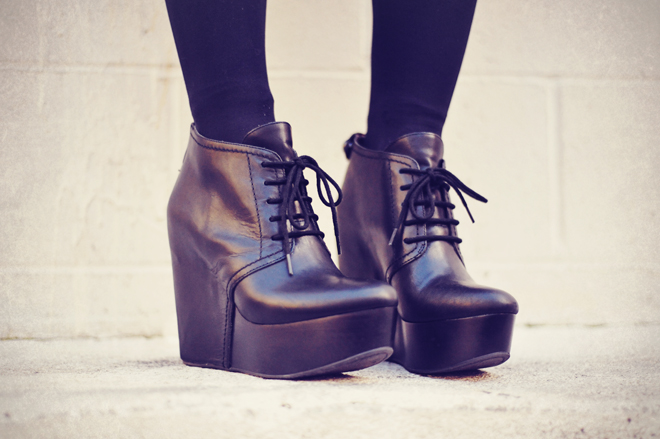 thrifted cardigan, Sam Edelman wedges, Forever 21 headband/socks, American Apparel tights, Kmart bag

It's starting to feel so weird not blogging in so long... the last week of the quarter is here and I am so happy but so pooped at the same time. Starting winter quarter with filler classes I was convinced that I would be taking it easy but I realized, nine weeks later, that I've definitely underestimated one of my classes. Don't you hate it when that happens? Hopefully next quarter fares easier...

Anyway, my weekends have been preoccupied with trips to the Fashion District to find suitable bridesmaid dresses for my sister's wedding! Luckily the hunt stopped last week and we found a beautiful, one-shoulder style in a deep rosy pink :). So excited for the events coming up in the near future... but for now, I have to stick to writing essays, reading, and just doing work. Bear with me as I continue to live in overly casual clothing.