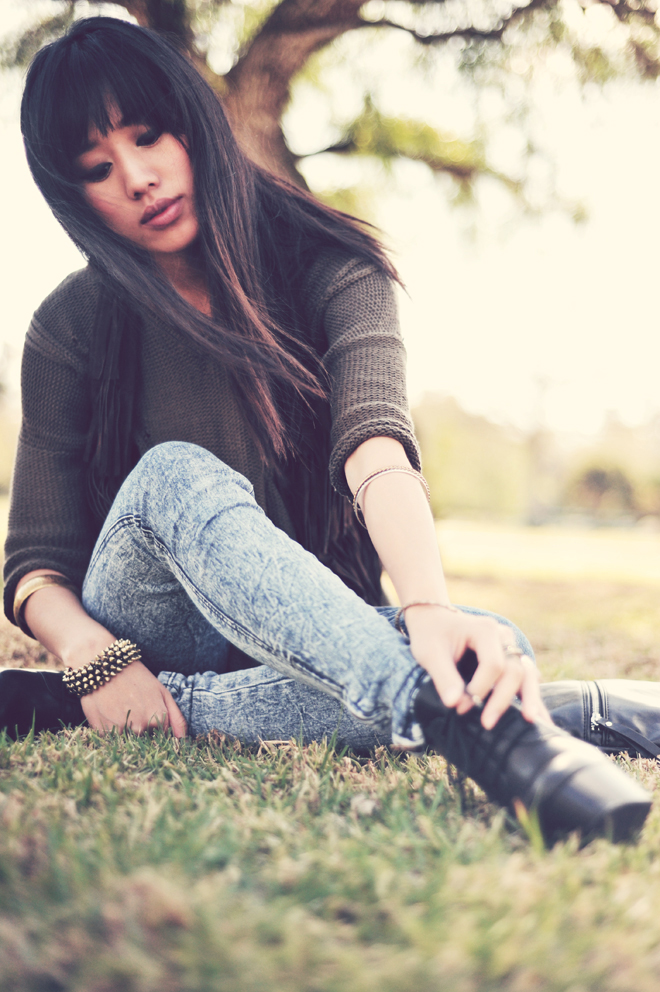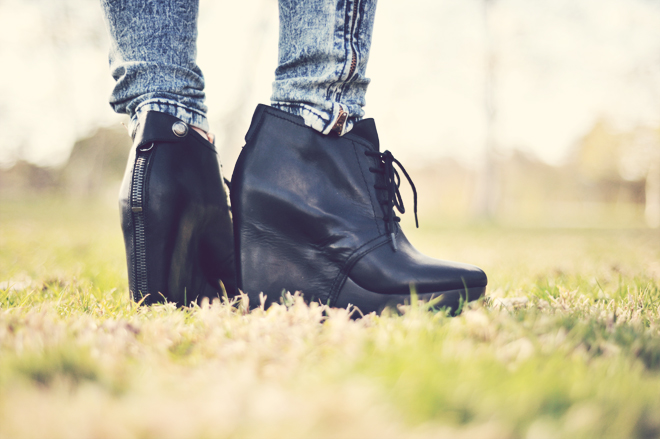 Forever 21 sweater/fringe vest/acid-washed skinnies, Sam Edelman boots

As of late, I've been feeling horrible with the incessant coughs... nothing worse than having to stay indoors when you feel too sick to even do anything productive. Goals to meet at least 1,000 words for my paper by yesterday night failed as I was distracted by the Oscars (Natalie Portman is my girl and I loved her speech). I have yet to watch "The King's Speech" and I'm sure it is great but I was definitely rooting for "Inception" on all fronts. Michelle Williams looked absolutely iconic and I'm pretty sure I spent at least ten minutes gawking at Mila's and Halle's beautiful gowns.

Outfit/pictures were captured thankfully during a brief mildly-windy hour. The boyfriend and I trekked out to a nearby park to test out the comfort of my new wedges, courtesy of Eilatan (THANK YOU)! Just for the record, the wedges are too comfortable for my own good.