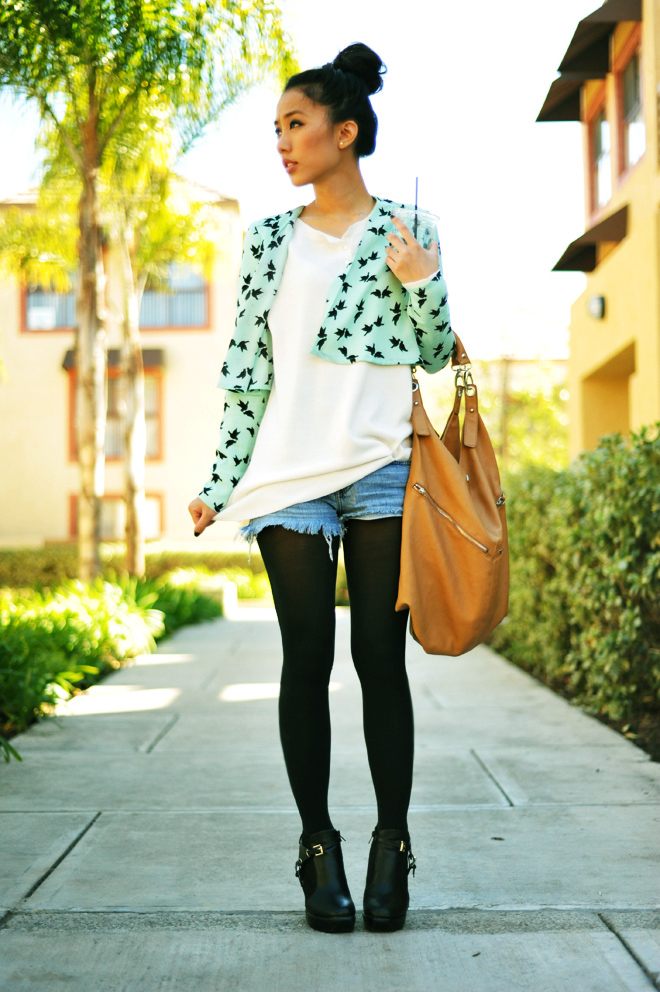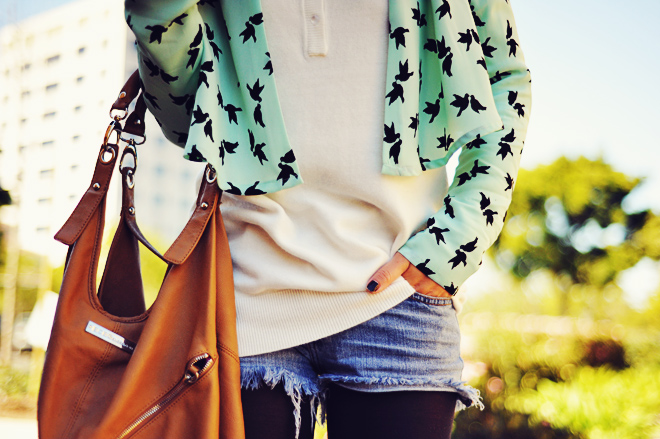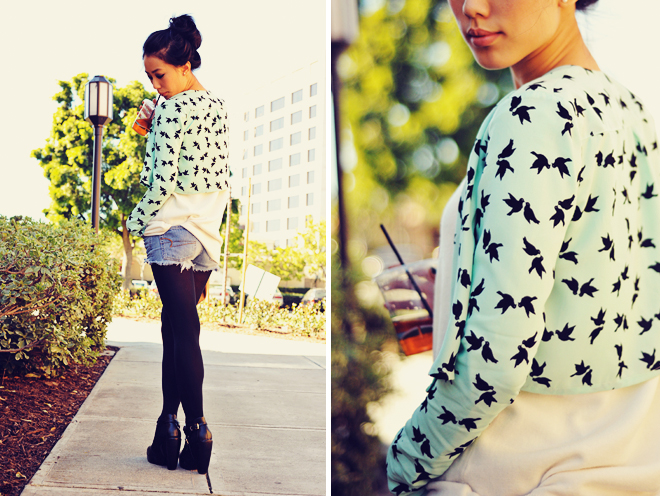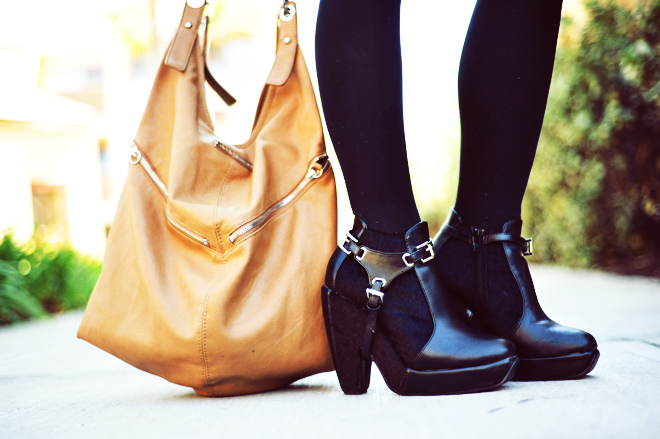 H&M cropped jacket, Kmart pullover, AE DIY denim shorts, BCBG bag, Target tights, Ebay boots

The shoes. Great Balenciaga/Sam Edelman knockoffs from Ebay, aren't they? And they're not half bad in terms of comfort. Anyway, we've been getting a lot of sunshine and it's making me feel lethargic - I just want to jump into summer mode already! I'm so glad to have found this lovely minty number from H&M while I was in San Fran. Cropped, thin, and beautifully colored = perfect for spring and summer, of which it is reminiscent. Summer vacation needs to come... now!

P.S. I cut my hair and now I need to catch up on posting a few other outfits from pre-new-hairdo before I post anything with my new 'do. That just sounded like one long repetitive sentence. It's 2:00 am. I should sleep.