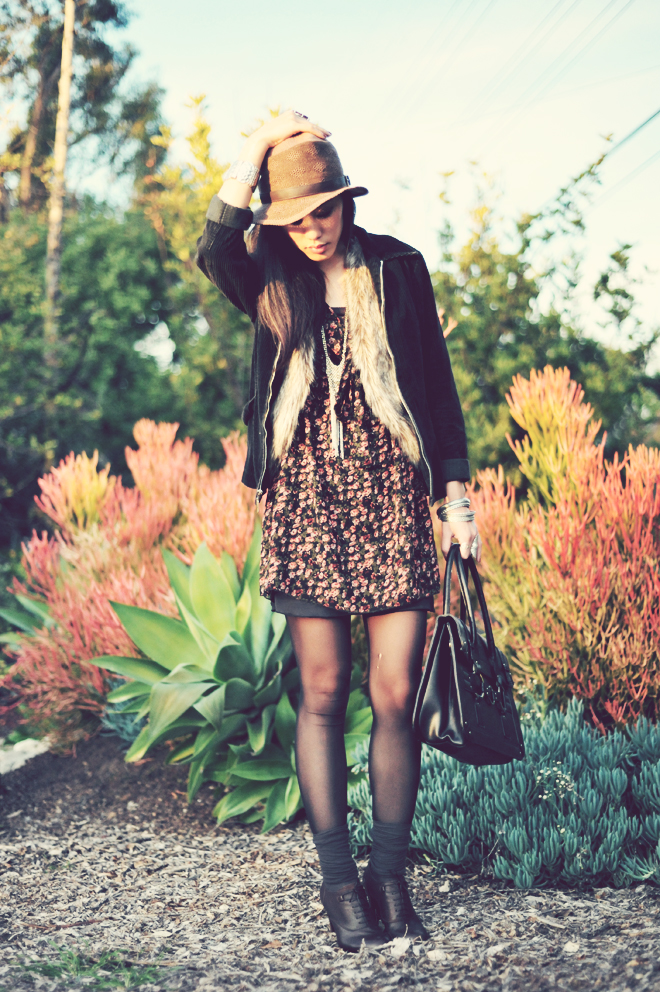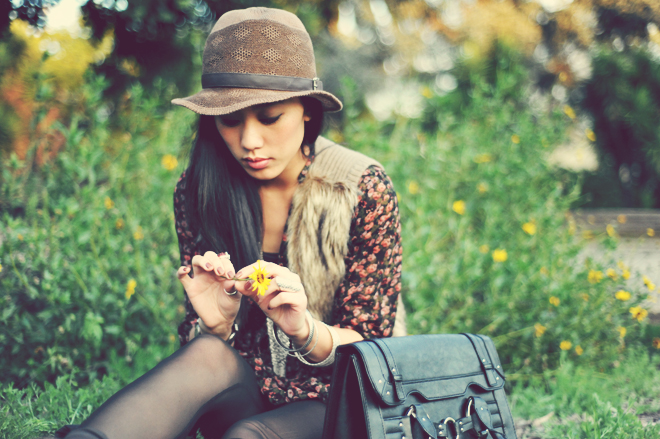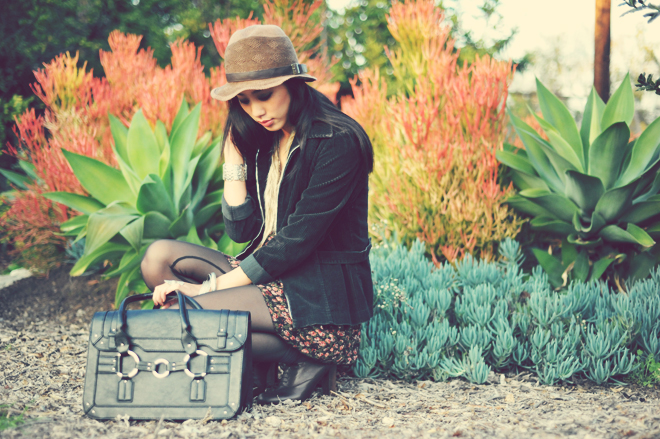 Forever 21 floral chiffon dress, thrifted faux fur vest, vintage jacket, American Apparel sheer tights, Joie boots, Aldo bag

Finally got wifi here at the hotel. Here's what I wanted to post while I was on the plane: I wanted to do a quick post before arriving in San Francisco… currently typing this as I'm sitting in Virgin America watching the Lakers v. Spurs game on TNT (and approximately 151 miles away from SF). I love flying with Virgin America. Anyway, the weather has been nippy since the start of the week and so I layered it on with a vest, jacket, tights—the works (gosh New York winter weather seems light years ago lol). I'm bummed that I'll be missing out on the perfect 75-degree weather So Cal will be experiencing this weekend but I can't complain about being in SF. I'll keep you guys posted!

P.S. I've been horrible at getting back to all of my comments but this past week was way stressful. I read all of them and I promise I'll get back to each of you guys when I get back. Thanks so much, everyone x.