It is california, after all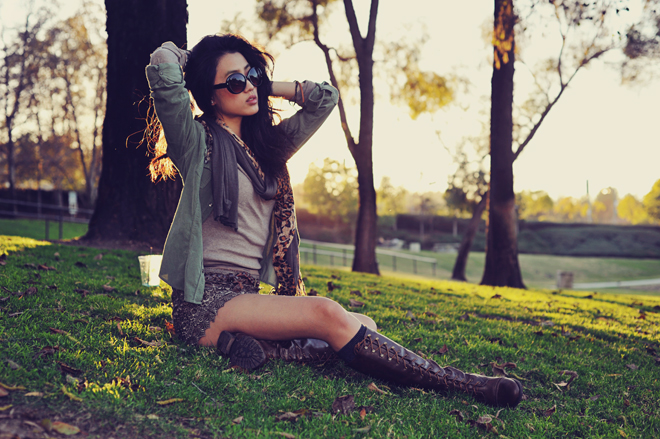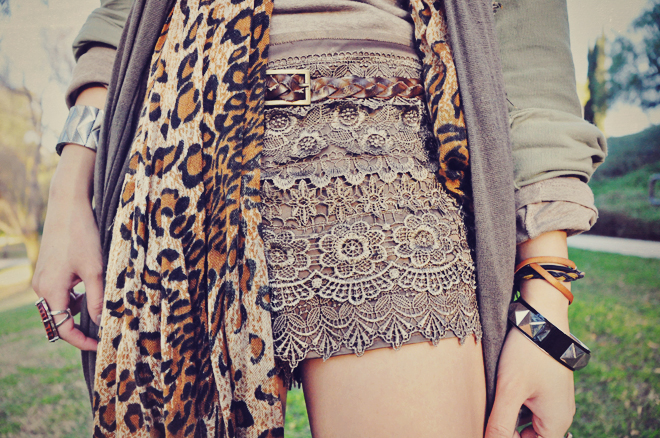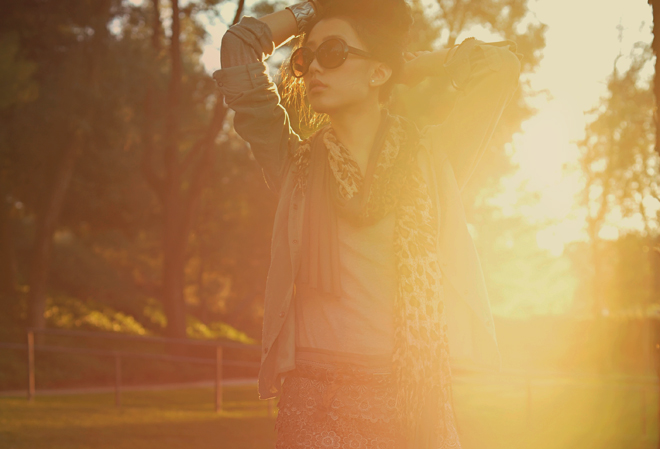 Exstaza lace shorts, Necessary Clothing lace-up boots, thrifted J. Crew shirt, vintage cheetah scarf, Forever 21 scarf/sunglasses

I'm home from New York and I'm absolutely loving this 73-degree weather! It's such a drastic (but refreshing) change from the icy coldness in New York. I guess I had taken for granted the paradise-perfect weather we'd always have here. The coldest winter I had ever experienced was one in San Francisco, but even that was doable. I wanted to experience a 'real' winter... and then I went to New York. Now I think I'm content with the year-round sunshine we get in So Cal, seriously.

Since it was such a beautiful day today, the boyfriend and I decided to take a stroll in the park and bask in the sunlight for an hour or so. We both agreed that NY was beautiful in its own right, but that we'd forever be California faithfuls. Can't wait to get up my pictures from NY though... soon! P.S. sorry for the crotch shot - Steve and I were playing around with a wide angle lens. Yummy.