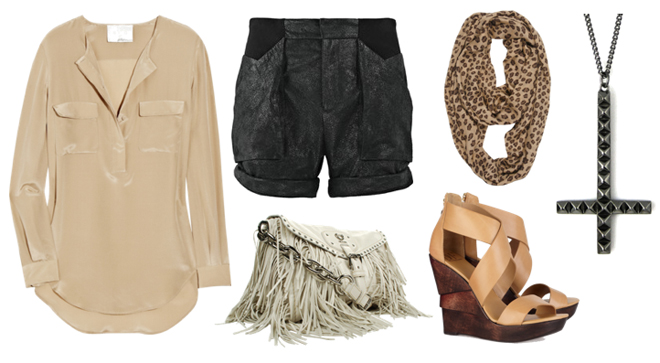 3.1 Phillip Lim silk blouse, Helmut Lang cracked-leather shorts, Prada fringe bag, Tolani infinity scarf, Diane von Furstenberg leather wedges, Alex & Chloe necklace

Oh, you know. Just another wish list... for my birthday tomorrow. 3.1 Phillip Lim, Prada, Helmut Lang... no big deal.

P.S. Queen of Lalaland is giving my readers 15% off of any orders made on their online boutique. They've got really cool looking basics for cheap (personal faves: their long sleeved crop top and corduroy pants)! Enter the code "BLOGGER" at check out.