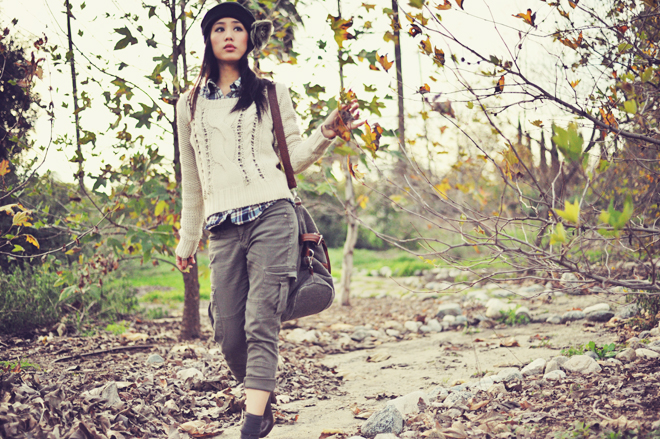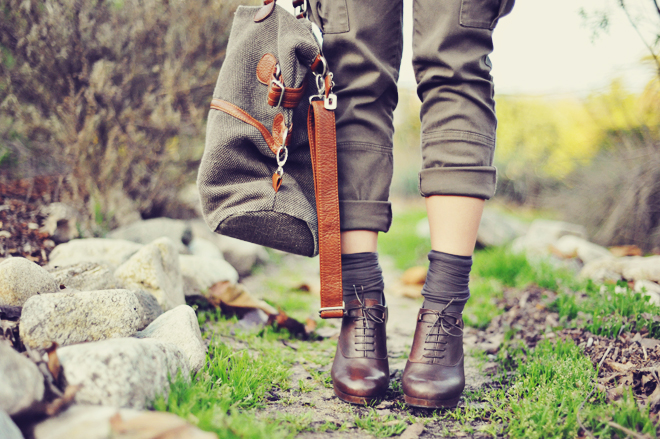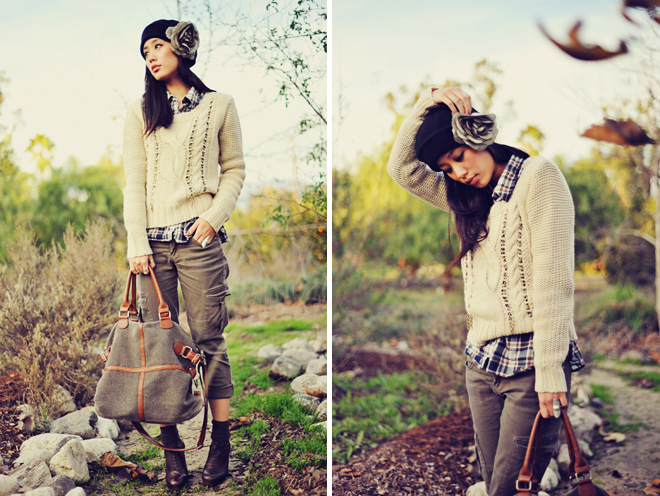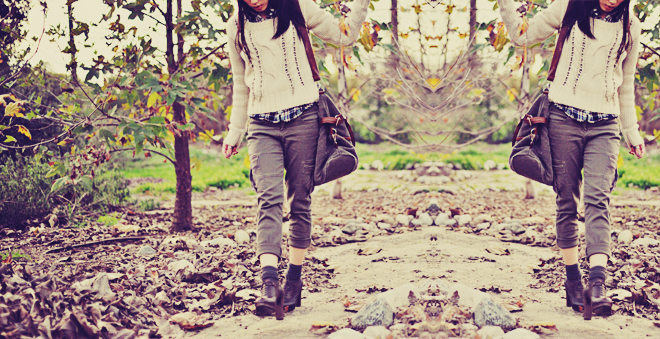 Forever 21 beret/plaid shirt/oversized cropped sweater/cargo pants, thrifted messenger bag, Joie booties

My three-week long winter break was a break well spent but I can't help but feel like break isn't over until I'm done with New York (countdown: 10 days, woah). As the trip comes closer, I'm starting to think that I'm not actually well equipped for "snow showers" (never even heard of this term until I googled New York weather! ...Is this heavy snow or is snow just coming down quickly...? lol). My boyfriend's aunt who just came back from NY said the snow is rough and it could even cut through tough leather shoes... um, not cool. I'm going to write up a list of what I need pronto... after class tomorrow.

Anyway, here I am clad in Forever 21 clothes galore. The sweater, shirt, and pants were the few unworn items of the heap of clothing I brought back home with me. Since I wanted to make use of everything I lugged home, I put it together and thought it all made for a good "back to school" outfit haha. As much as I love Forever 21, I need to watch my habit of buying on impulse (which I do 70% of the time at Forever 21). Shopping tip to self for 2011: no impulse buys!