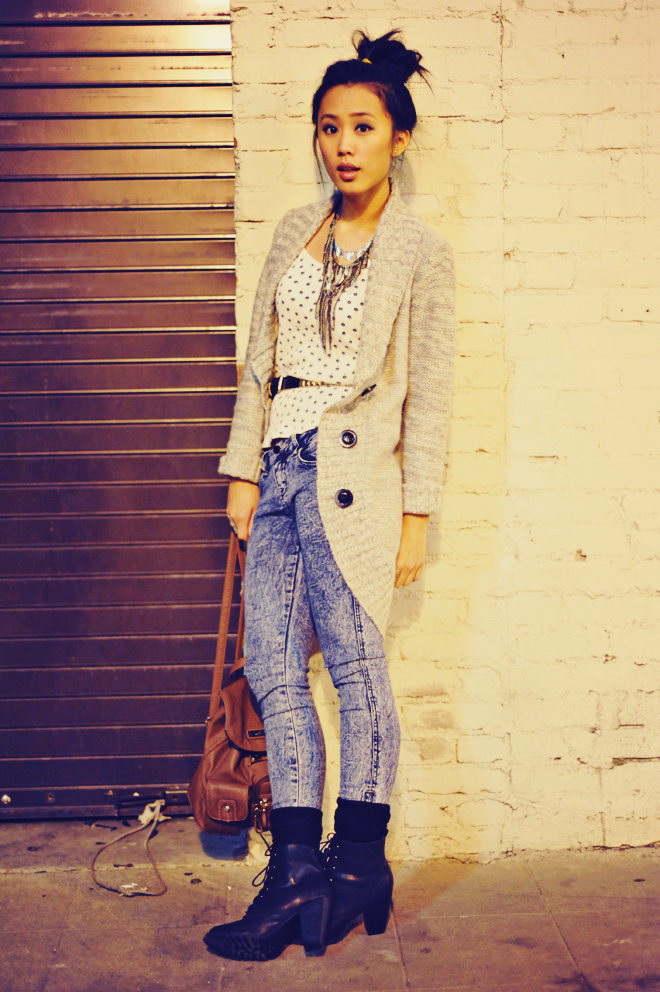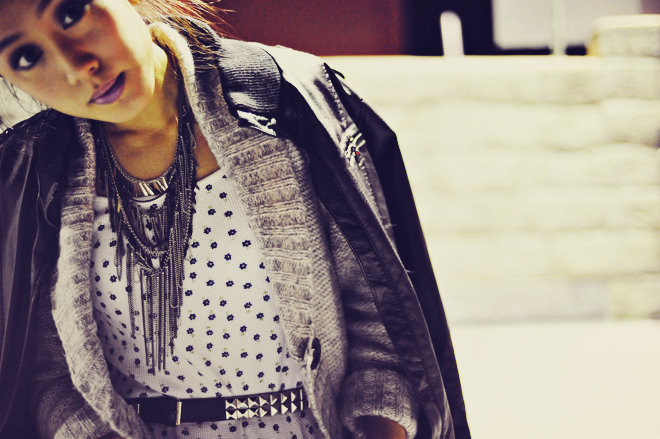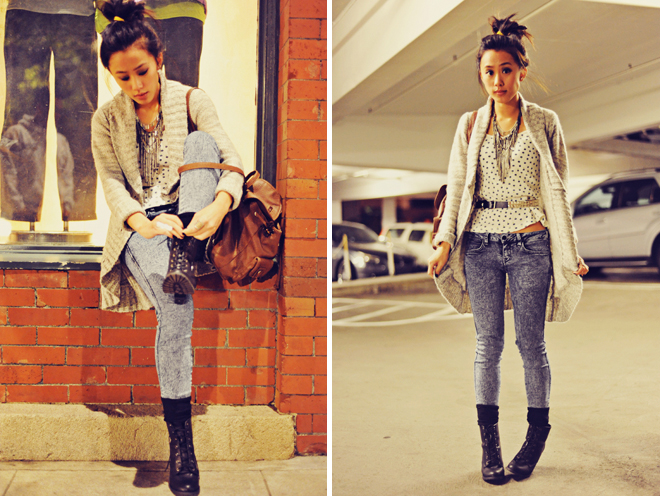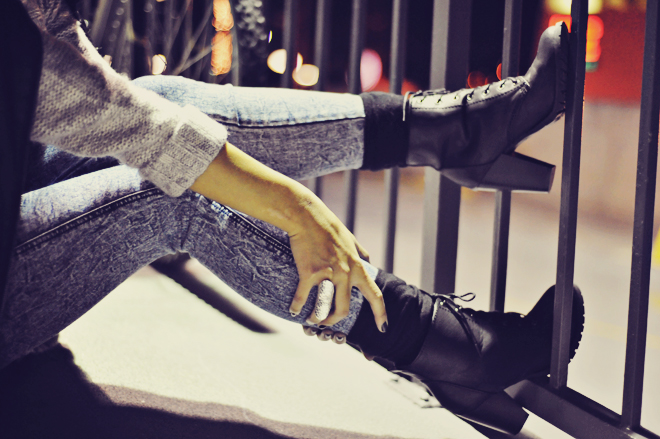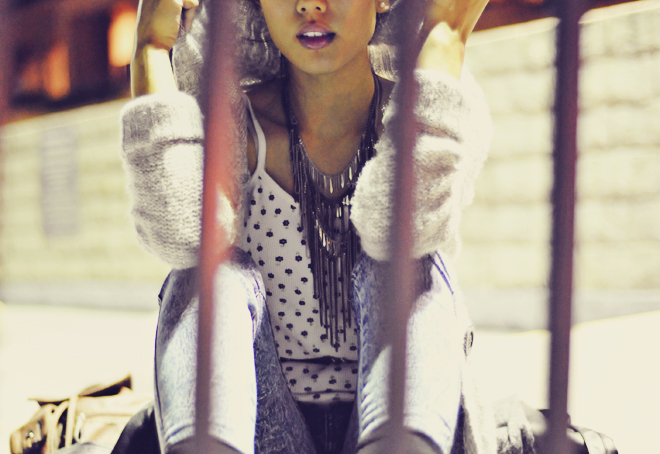 (hrifted cardigan/necklace/backpack, pajama tank, Forever 21 acid wash jeans/lace up boots

Because school is so close to being over, I've been overwhelmed with things to complete right before the quarter's up. So glad I'm almost there though. Can't wait to put this winter break to good use- I've been meaning to get off my lazy arse to do something creative and fun, and get started with some DIYs I've been wanting to try. Speaking of lazy... here I am sporting a thermal pajama top that I was too lethargic to change out of. Everything seems to look a little less unkempt when paired with these great boots that I can't seem to stop wearing. I'll keep up the lazy merriment by drowning myself in candy cane Joe-Joe's 'n cream ice cream and sea salt brownie bites from Trader Joes to alleviate the pain of having to study for my last final tomorrow. WOOP.

Happy December, everybody! Can't wait to start counting down the days 'til New York...