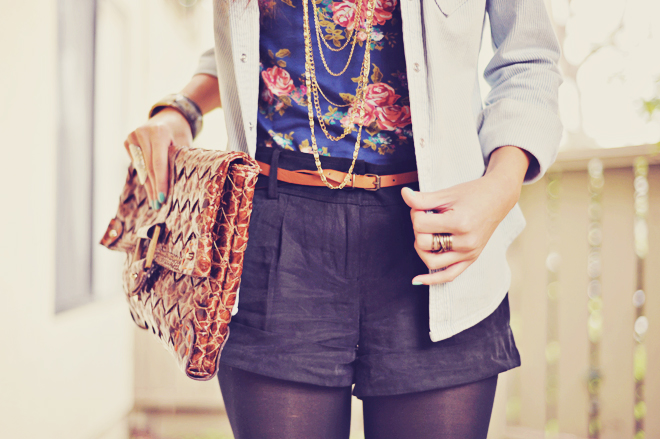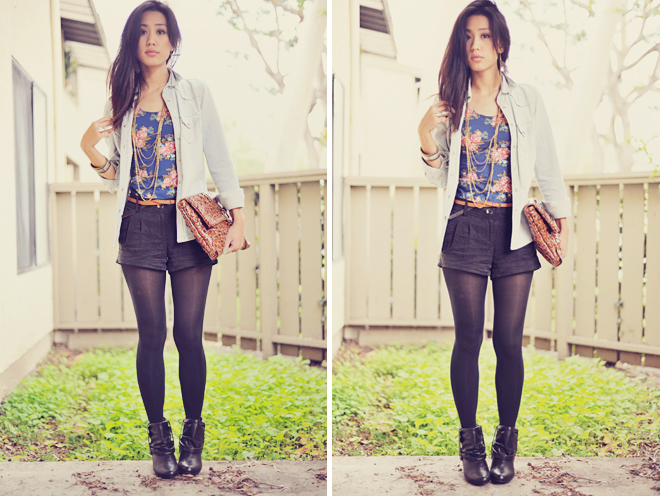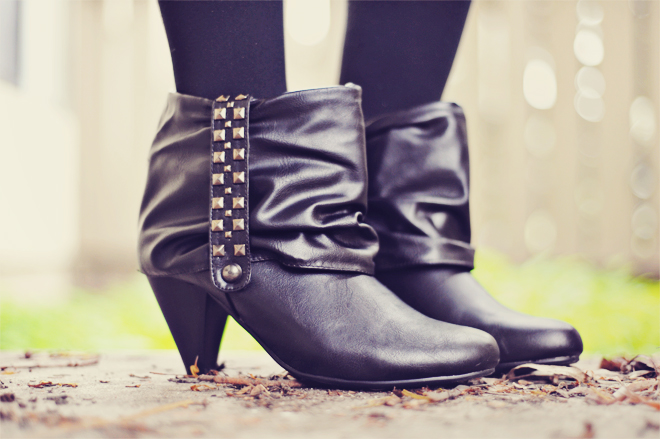 Gap jean jacket, Forever 21 floral dress/shorts/booties, Jessica Simpson clutch, Target stirrup tights, DIY draped necklace

Random downpour yesterday! Luckily I snuck in a few shots before the rain greeted my Sunday... ha-ha, get it? Gotta love California weather... so unpredictable. I thought it was going to be mildly warm so I wore these shorts and a light jacket... only to regret it a few hours later. Ah, well this post ends here- I'm trying to get my sleep cycle back on track so I should be sleeping soon... I'm determined to become an early bird this winter break... happy Tuesday!

P.S. boots = amazing find at Forever 21. I was on my way out after an unsuccessful search for Christmas gifts and then lo and behold! I spotted these lovelies. Another item to add to the list of Christmas gifts given to myself, oy.