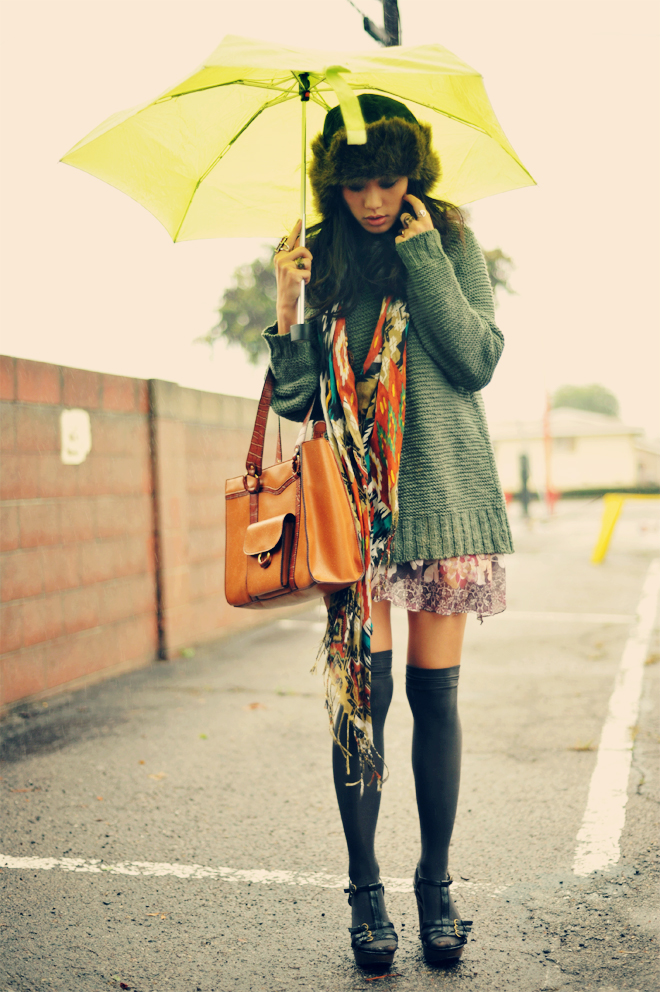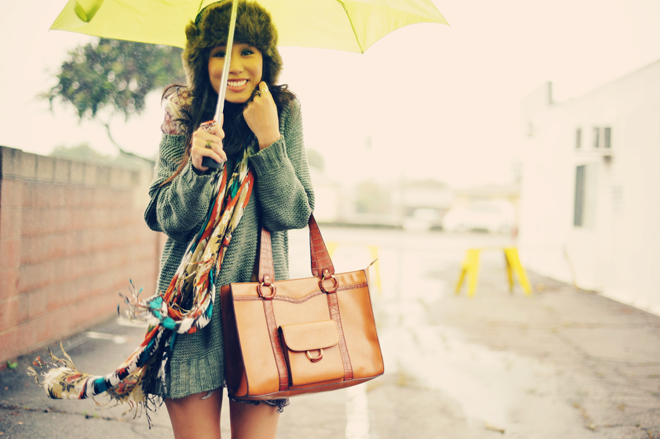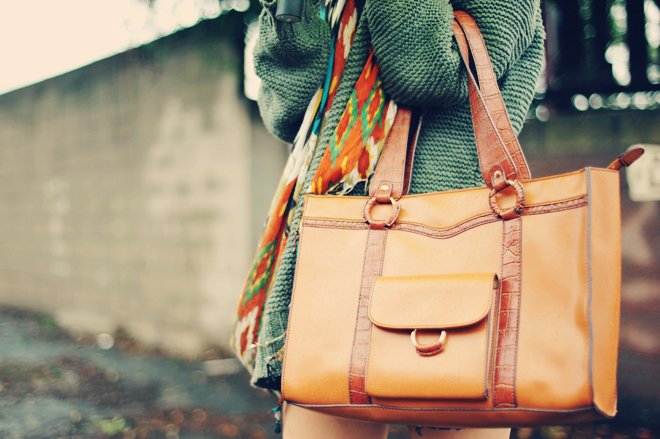 thrifted Allen Allen sweater, Forever 21 scarf/socks/platforms, Perry Ellis lumberjack hat, thrifted bag/floral dress

It doesn't look like I was braving the rain in the pictures but I definitely was. As forecasted, the rain has been unrelenting and has pretty much taken away any opportunities to gallivant the places I've been meaning to go to. So Steve and I trotted over to Joe's Italian Ice for a BOGO deal only available on rainy days... and even that was a rigorous 15-minute drive. Soon after finishing my ice cream, I realized the rain was coming down too hard and it was getting too cold to sport socks under a pair of heels- I changed into my rain boots a little later on in the day and found walking through puddles to be fuss free and exhilarating haha.

The sweater and bag are my most recent thrifted finds and I l-o-v-e them! The sweater is a real nice earthy color and it has an incredible shape. The bag was in mint condition and has been a great companion in the rain. Christmas shopping has taken a toll on my piggy bank and I think I'll have to get back into thrifting for a little while- not that I mind, though :). It's definitely interesting what you can find- sometimes you can end up with a $5 gem, or you end up buying something (that you normally wouldn't at full price) that you can spruce up by DIY-ing.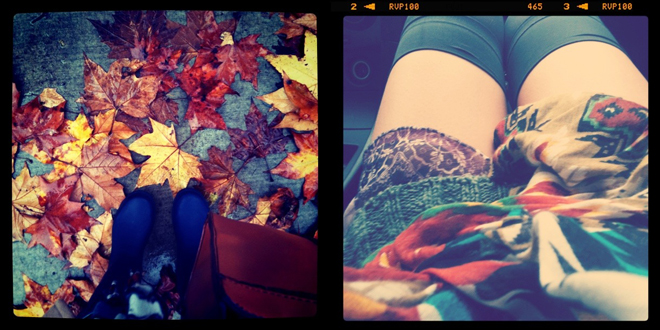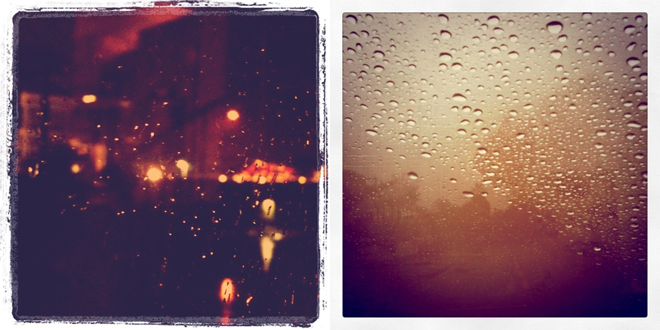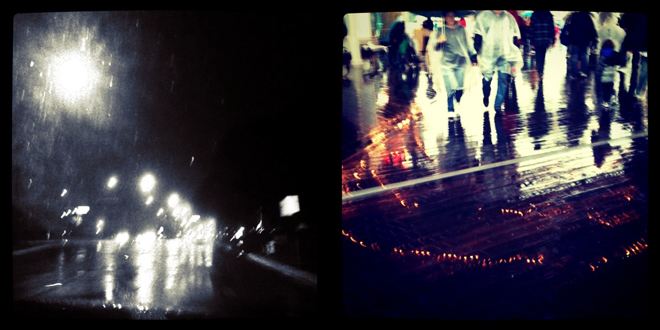 Christmas is here in FOUR days! Time flew by so quickly... I felt like December just started a couple of day ago. In 22 days, I'll be roving the streets of New York (cannot even emphasize my excitement and stupor over the idea so I'll just leave that up to the countdown). I've been picking up some great pieces for the trip and I can't wait to wear them once I get there. 35-degree weather, I'm ready for you (I hope)! To end the post, here's some ear candy to soothe the soul. I've been listening to this against the sounds of the raindrops and I am feeling super relaxed right now. Enjoy:

Pete Kuzma feat. Bilal - High and Dry (Radiohead cover)