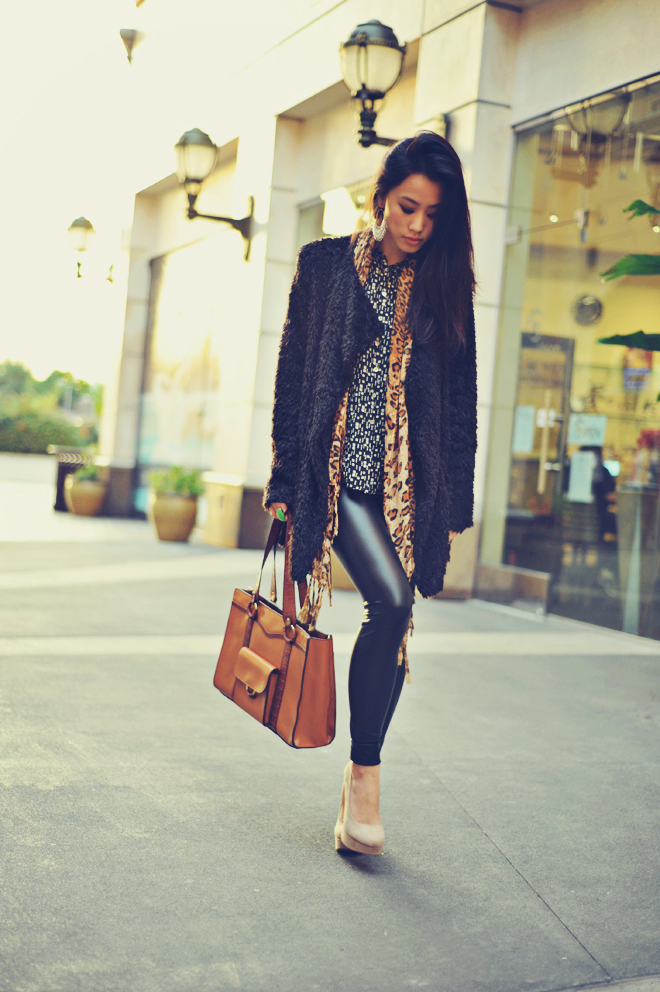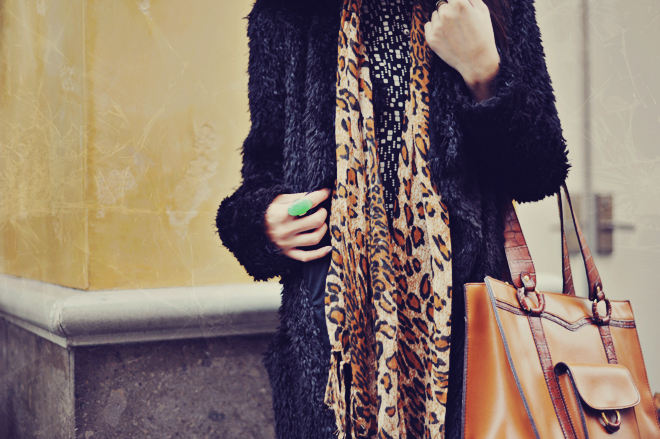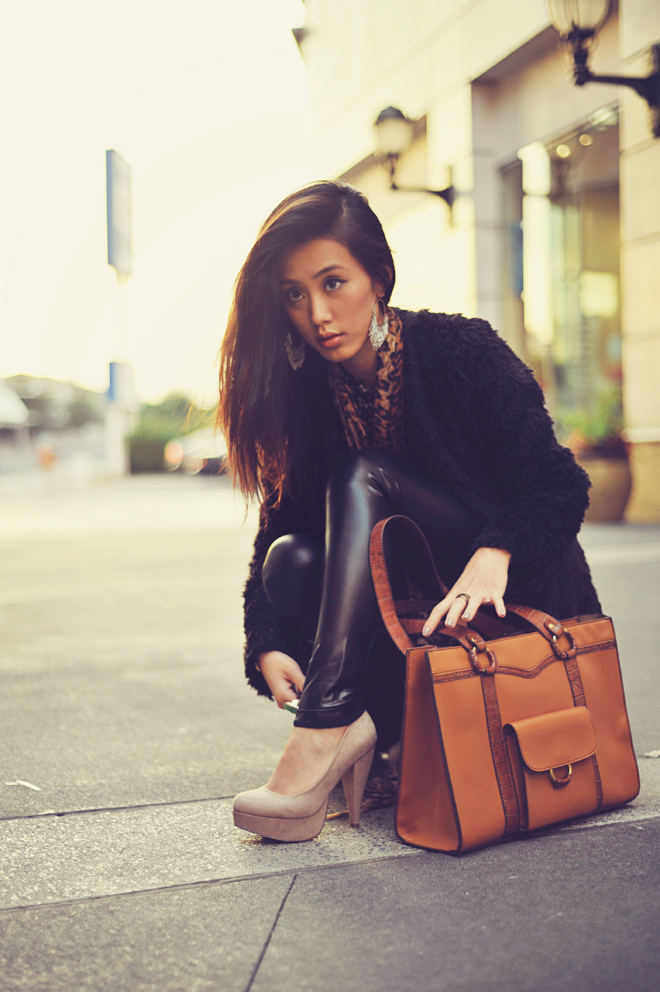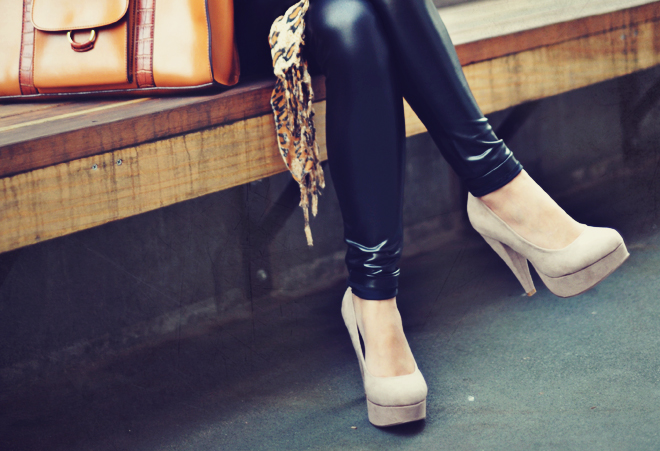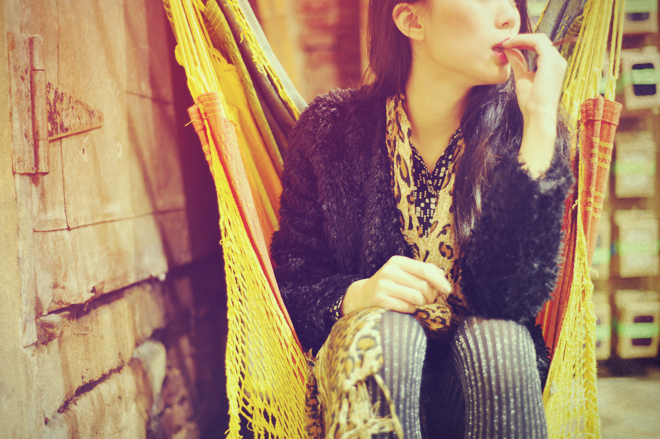 Piko 1988 coat, vintage scarf, thrifted Allison Taylor silk blouse, Forever 21 leggings/pumps/accessories, thrifted bag

As soon as the rainclouds drifted away, I ventured out to welcome the sun-kissed air and finish last minute Christmas shopping. There's always something so beautiful about the day after a good rainstorm during the winter time- it has a warm, golden flare to it, almost reminiscent of spring mornings. The change in weather shook up my mood and I thought it would be fun to channel a modern 70s look with fur, cheetah prints, leggings, and nude shoes. These pumps from Forever 21 resemble YSL's/Steve Madden's 'Caryssa' pumps, but are just as (maybe not, but it's doable) comfy and cost almost 70% less!

Cheers to the holidays, and I hope everyone is having a spectacular Christmas! Much love and gratitude, xo.