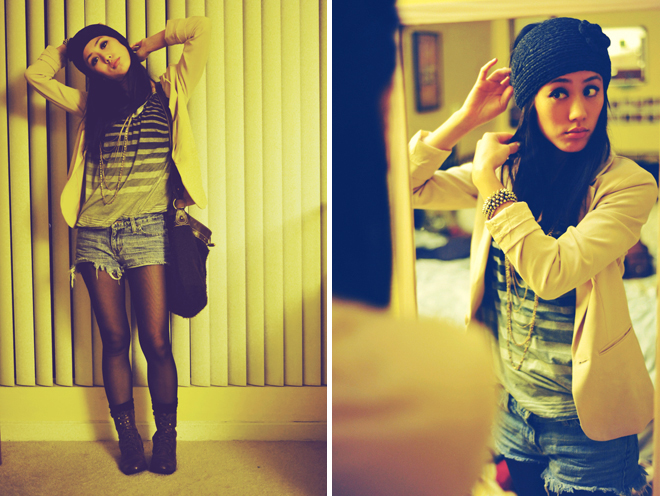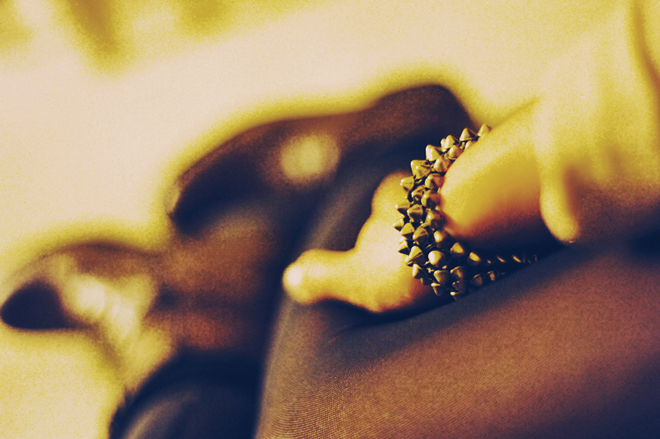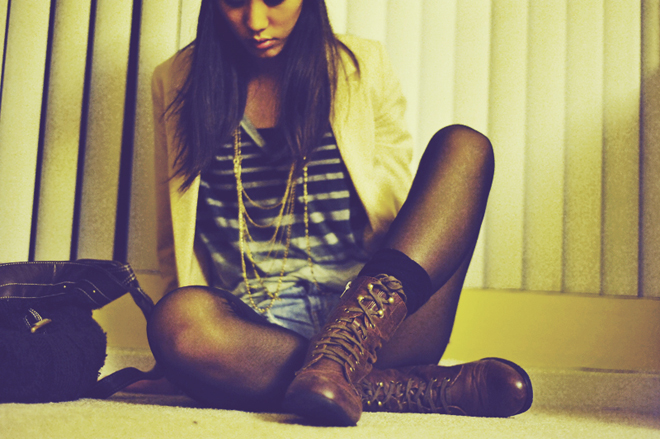 H&M blazer, thrifted top/necklace, DIY jean shorts, American Apparel tights, Forever 21 headband/bracelet/boots, Old Navy messenger bag

For nights that are cold and for when your hair is excruciatingly stubborn, this headband from Forever 21 is the best. Excuse the painfully yellowy look of the photos- my walls are painted yellow and the color seemingly seeps into everything!

I have an unhealthy obsession with shoes and nail polish. Tonight, my obsession with the former is raging and I am finding myself abusing that 'add to cart' button on several online stores. HELP?