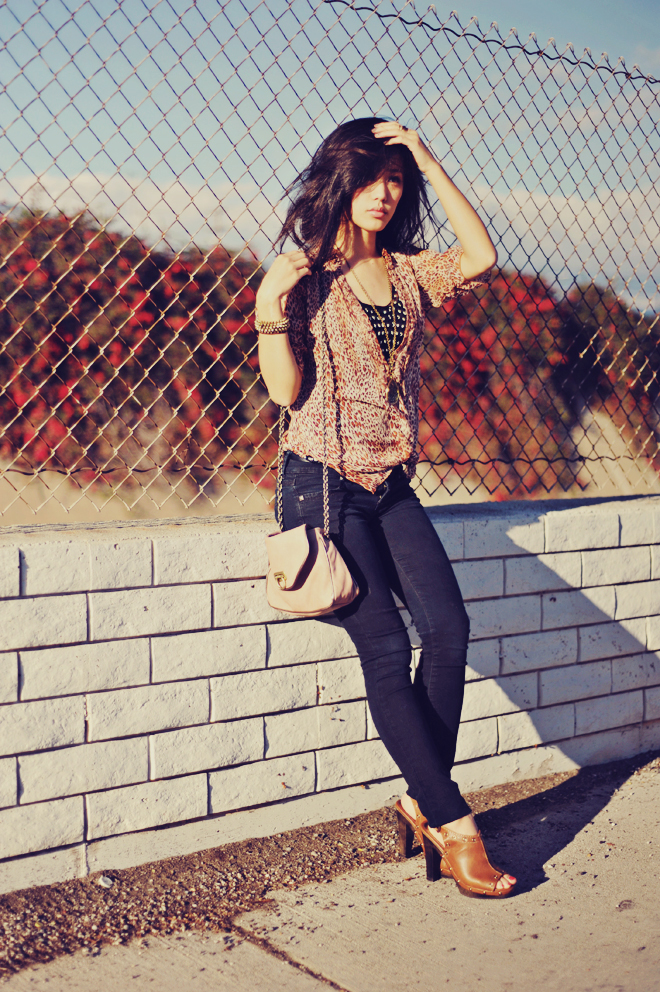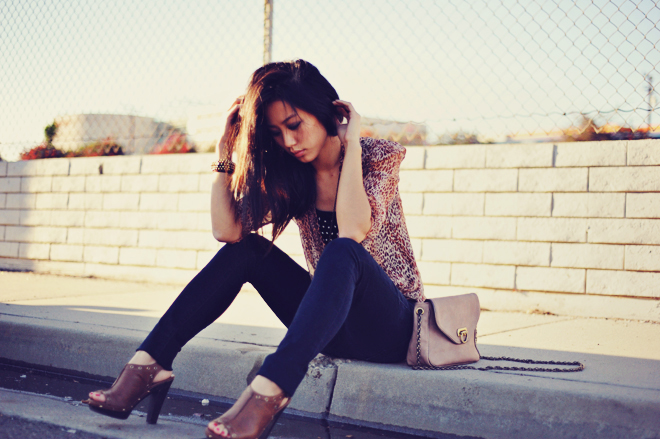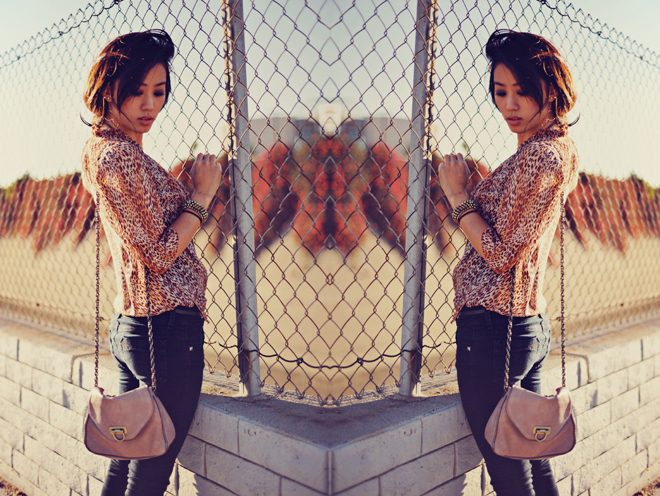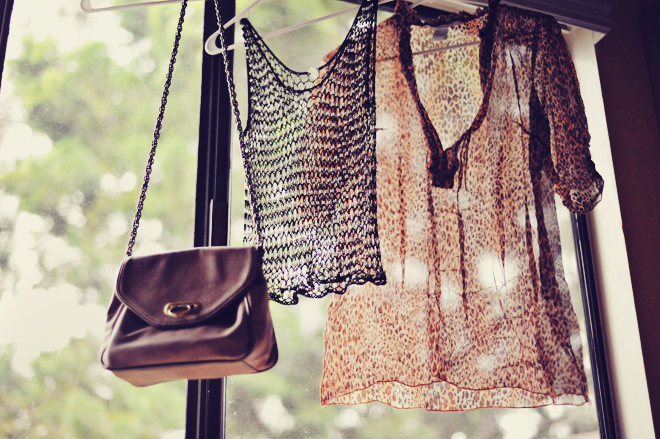 vintage Eduardo Blanco cheetah-print chiffon blouse, thrifted jeweled fishnet tank/open-toe clogs, Forever 21 black skinnies/purse/accessories

These black skinny jeans from Forever 21 are divine. They were cheap but they feel like a million bucks. I've gotten a lot of compliments on them so I'd say I lucked out. I also have a growing affinity for this chiffon blouse... even though it has a pattern, I think it's one of the most versatile pieces I own. It can be free-flowing or tied for a more fitted look, it can look dainty (considering how sheer it is) or it can look 'hard' when worn with a dark solid color underneath. It's lightweight and I think colored just perfectly. My sentiments of adoration for the blouse goes the same way for the fishnet tank. I love anything see-through- it sanctions some heavy-duty layering.

And although I'd prefer consistent fall weather, I can't complain about the sunny, summery days I have here in So Cal. It allows me to feel uber cool wearing something in the day and then changing into something drastically different in the night, ha.