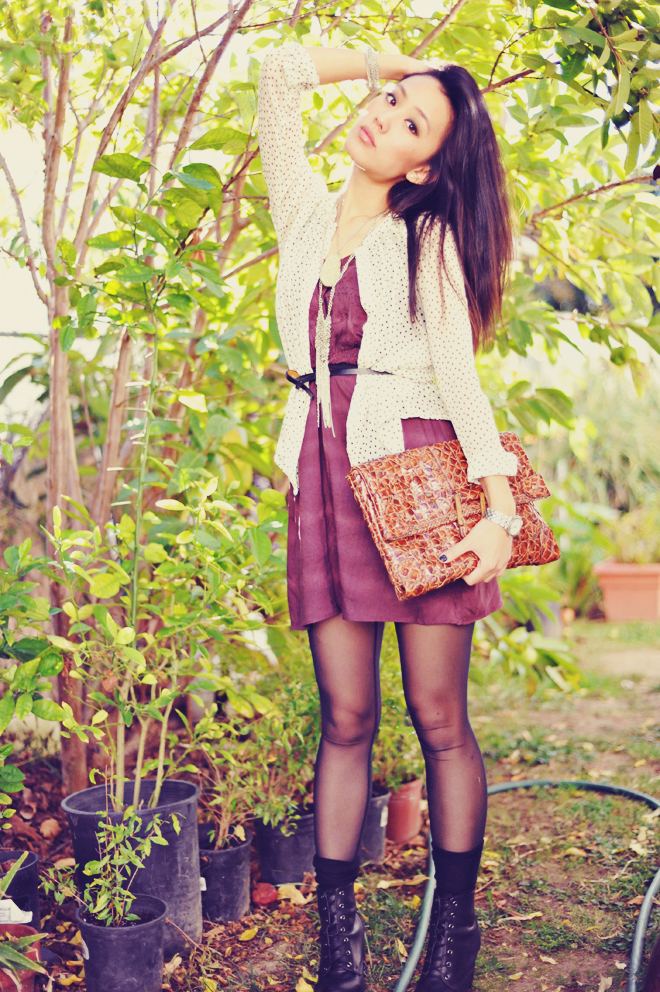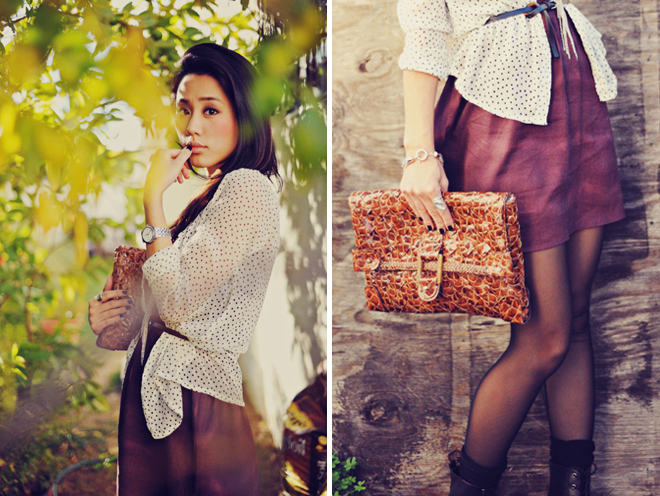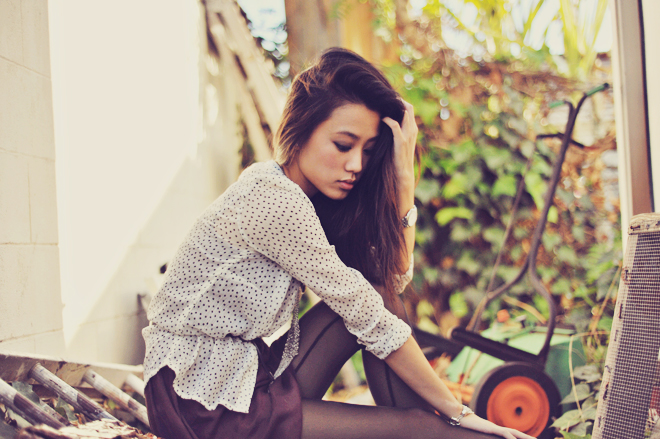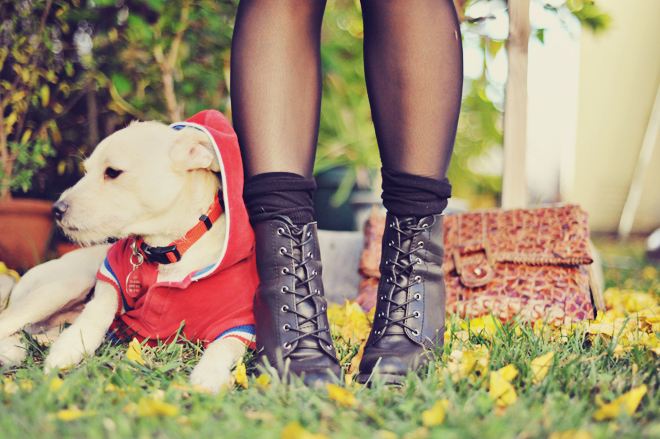 H&M polka dot blouse, Petticoat Alley laced/burgundy dress, American Apparel tights, Forever 21 lace-up booties/accessories, Jessica Simpson clutch

I just got these lace-up booties a few days ago and I've been wearing them like crazy. I was ready to bear the brunt of the heels but to my surprise, these boots are just perfect for my feet. Anyway, I wore this to a potluck dinner at my boyfriend's (potluck party in celebration of Pacquiao haha) but took a few shots in my backyard before heading out. And the dog you see in the last picture is my good ol' buddy of two years, Lucky. He wears clothes, too.

P.S. I have a huge test coming up that I need to study for so I hope the image-heavy post will make up for the lack of text! As always, I hope everyone had an amazing weekend.