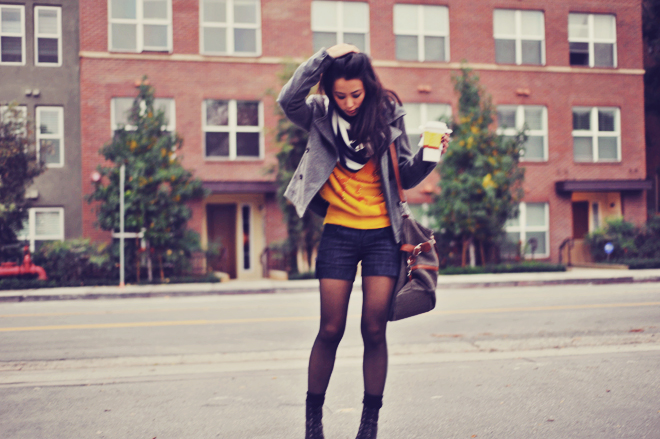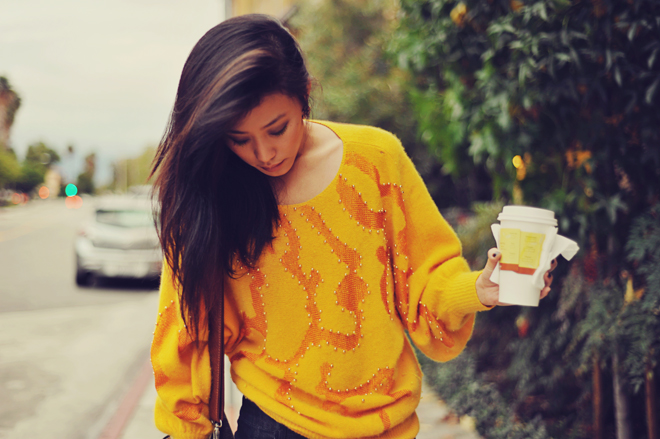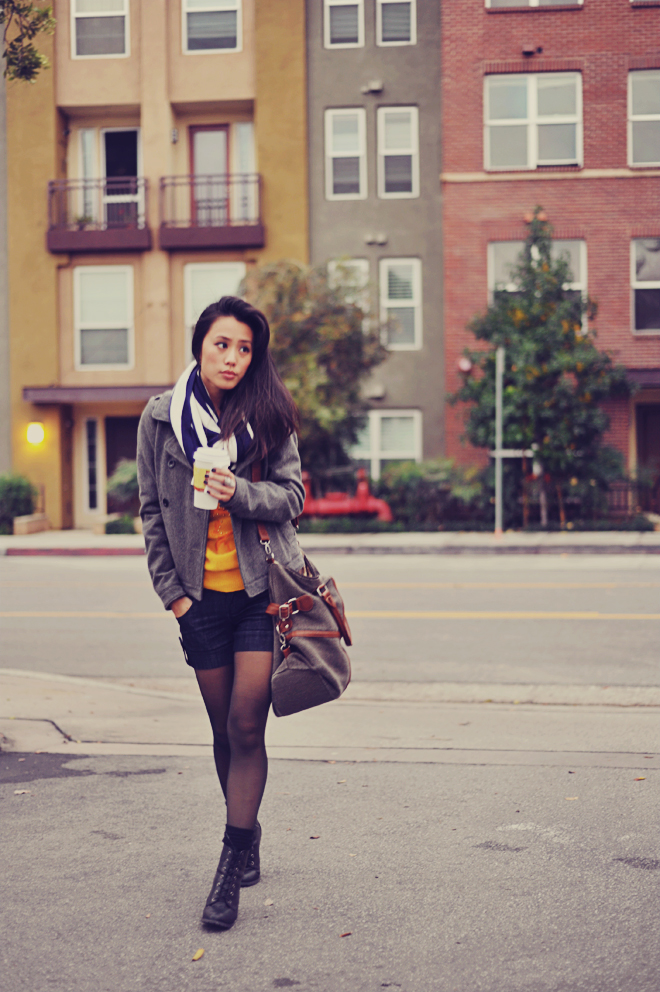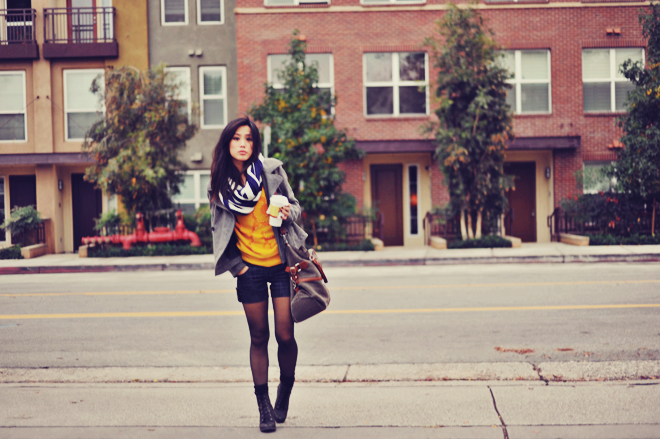 vintage yellow sweater, Old Navy coat, Forever 21 high-waisted shorts/circle scarf/boots, Target tights, thrifted bag

When 50-60 degree weather sets, I am once again reminded why I prefer the season of fall over all others- cozy, thick sweaters, tea, soup, and cuddling are so much more enjoyable. Not to mention, some of the best holidays of the year are all bundled up in the fall (present the Thanksgiving food and cue the Christmas music, please). The fall quarter passed by all too quickly though; before I knew it, the second to last week of school is here and I'm only 14 days shy from my one-month winter break. And then after that? New York in mid-January(!), 'sup NY, I see you!

Most of my friends know how much I love yellow. I have yellow everything- golden yellow walls, rugs, toothbrush, mugs, etc. So when my mom fished out her yellow sweater from the '80s, I just about died a little inside. I also just got this great circle scarf from Forever 21 yesterday. I thought I was over being smitten with circle scarves but the way the stripes come together when the scarf is wrapped made me a fan again.

Super excited for this coming weekend- movie date with my mummy, Black Friday shopping with my siblings, sleepover with the amigos in L.A. all await me. Of course, all of this is awarded after I get through the next three days of grueling school work, internship, and work. P.S. why are sunsets so beautiful (refer to pictures below)? Moreover, why is the iPhone camera so amazing? Who needs a DSLR, seriously? P.P.S. Christmas lights are up at Disneyland, eee! And so I felt it was necessary to adorn Lucky with a holiday-appropriate jacket. P.P.P.S. who else eats ice cream in the cold? I LOVE the feeling.