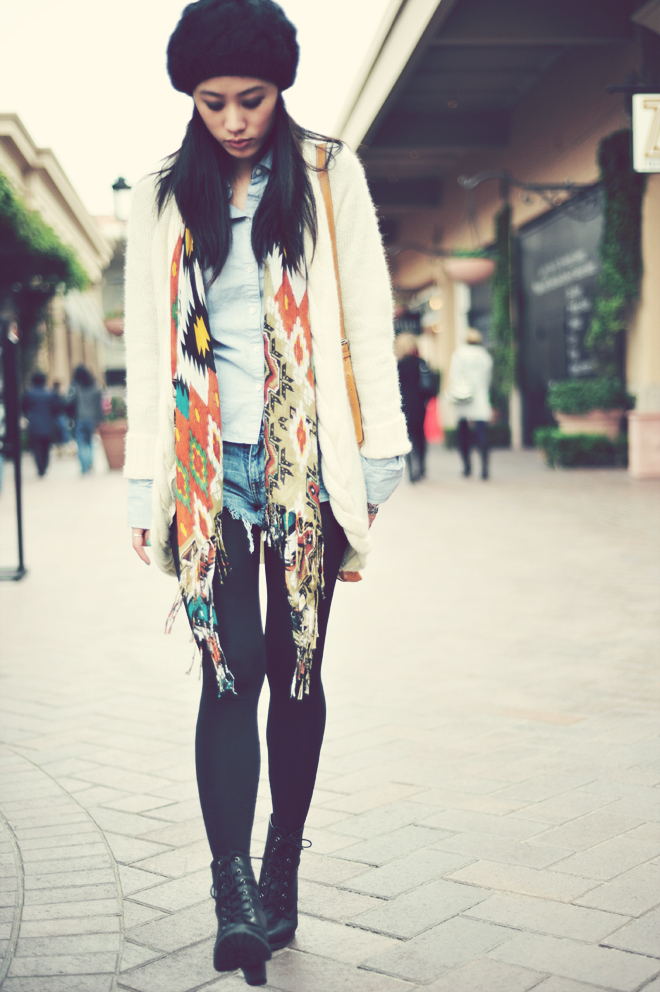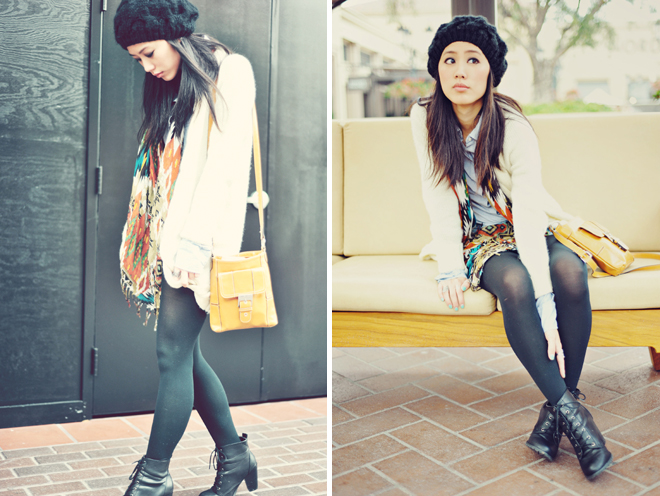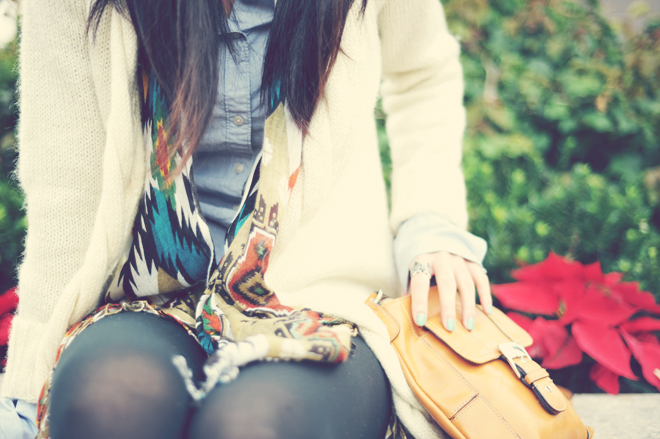 Forever 21 cardigan/scarf/lace-up boots, Nine West messenger bag, Gap button-up, DIY jean shorts and beret

Lynzy from Sparkling Footsteps asked me to do a guest post on her blog while she's away in NYC for the holidays. It was so sweet of her to ask me because I've never guest blogged before. Actually, I never even knew what it was until she mentioned it, ha. Thanks Lynzy for being patient with me and answering all of my questions! Head on over to her blog to view the rest of my post :)

P.S. today's weather was absolutely bone-chilling... tis the onset of winter in So Cal, eep.